PCSO Visit to Year 5 & 6
Years 5 and 6 have been very lucky this week! To support their work in History, they had a visit from local PCSO's Gemma and Doc who came to talk to them about modern policing. One child told us: "We have been learning about crime and punishment in the past this term, it was really interesting to learn about police today – they're so different to the past!" The children listened carefully, asked lots of interesting questions and were a credit to Brooksward – well done! - Miss De'ath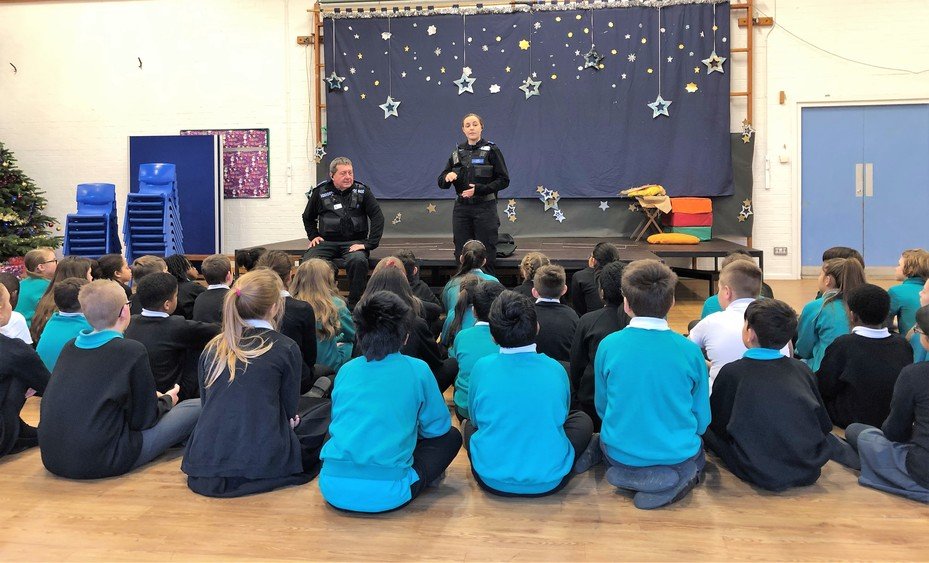 Christmas Choir
Well done to our school choir who performed at Intu Shopping Centre this week, raising money for Christ the Cornerstone appeal and our STEM appeal in the process. All children behaved amazingly and the singing was beautiful. We would like to thank all the adults for supporting your children by bringing them along.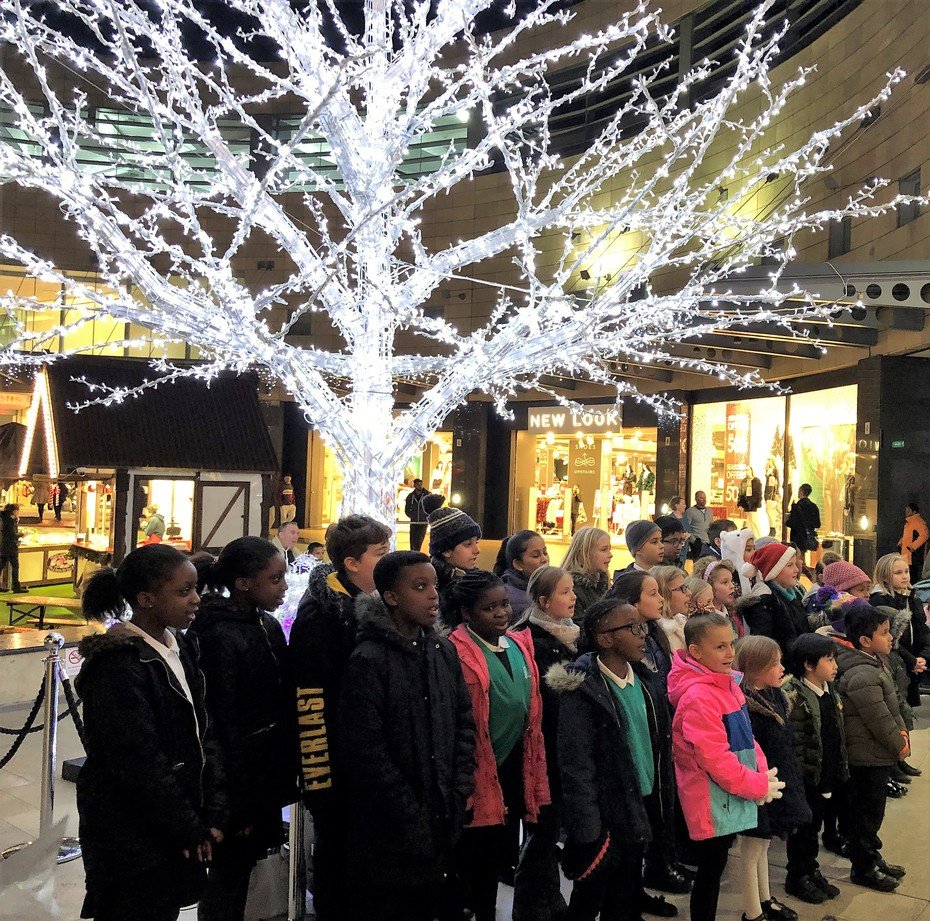 The Highway Man Trial
Year 5 and 6 have had a very exciting morning; today they held the trial of Isaac Darkin, a character from our class book 'The Highwayman' by Alfred Noyes.
The prosecution and defence have been working tirelessly over the last two weeks to prepare their cases and today were joined by barrister Stuart Stevens who heard the case. After the arguments were presented, the jury deliberated carefully and found the defendant to be INNOCENT! Following the trial, Mr Stevens kindly gave the children some time to ask their own questions about his job as a barrister, Tobias told us: "Seeing a real trial was great, the judge was so serious!"
A huge thank you to Mr Stevens for all his help and to Miss Roberts for arranging his visit!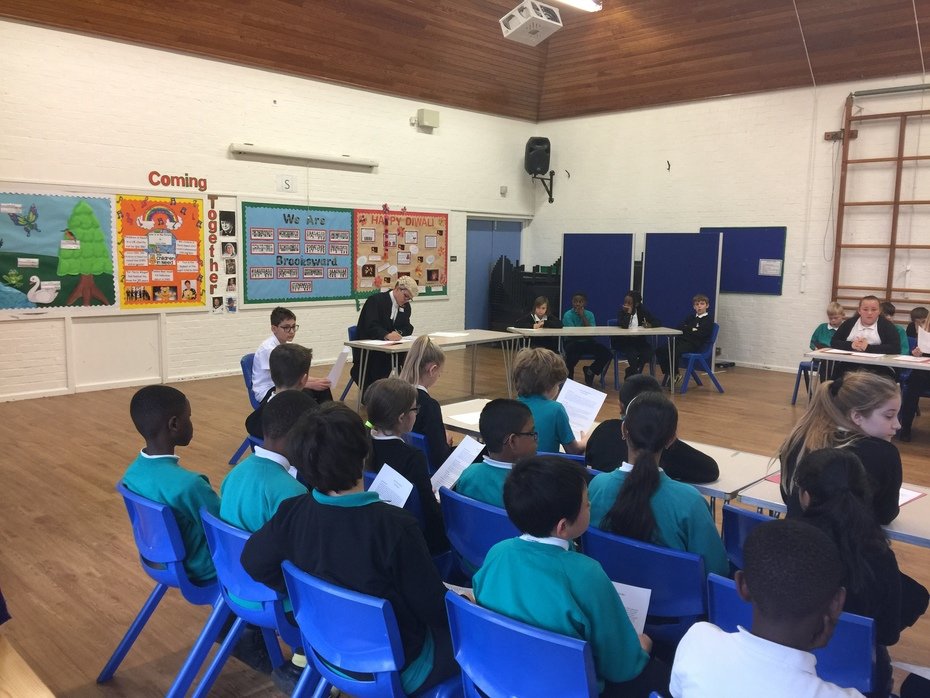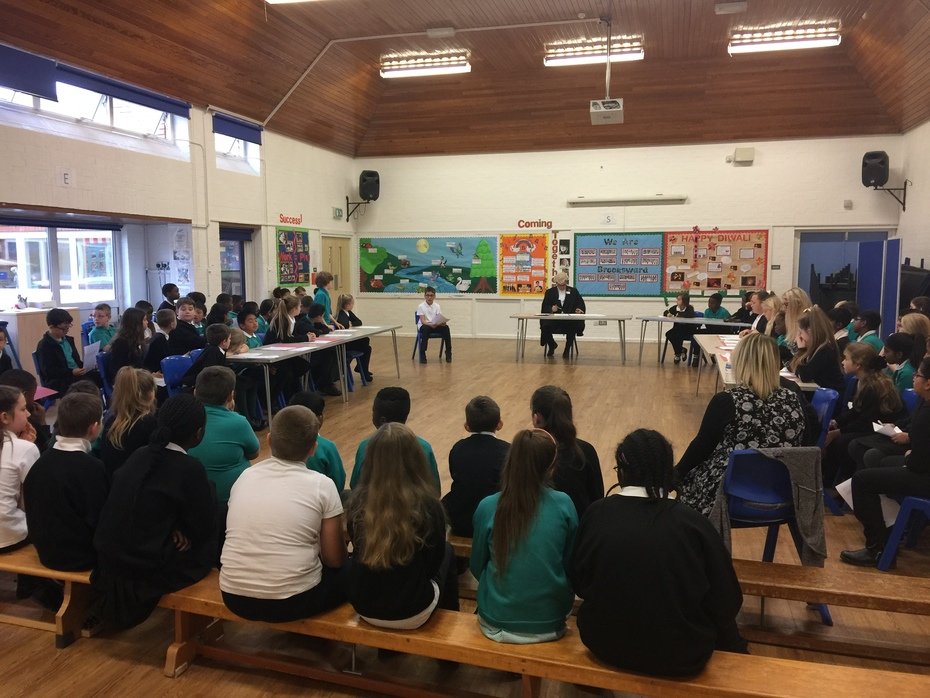 Sports Day Success
The wonderful weather we have been enjoying has certainly made it easier to plan for our recent outdoor events. We were pleased to hear from so many of you that you enjoyed this week's Sports Day with the return to the traditional competitive events. The egg and spoon and obstacle races as well as the tug of war were thoroughly enjoyed by the children. Coach Dave did a great job in organising Sports Day and together with his team of students ensured everything ran smoothly on the day. Well done to everyone and congratulations Butterflies and Newts, our sports day champions!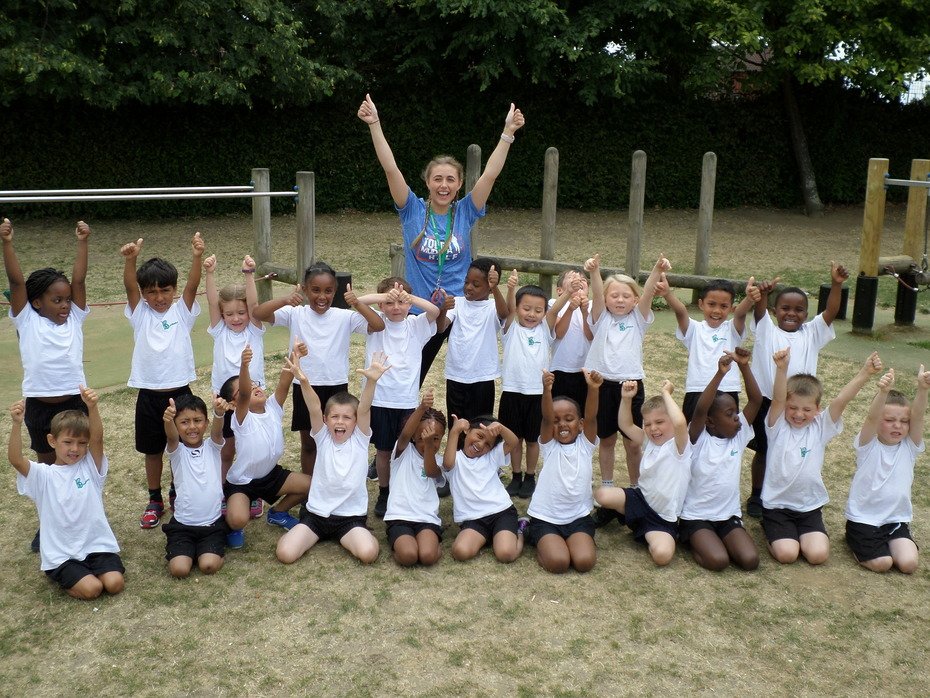 STEM Visit to Silverstone
We were very excited recently to be invited to take a group of children to Silverstone.
Twenty five children from Years 5 and 6, chosen for their recent brilliant science work, spent the day at the circuit seeing practical demonstrations and asking questions of leading engineers about their work.
The children also took part in a very exciting KNEX competition with 3 of our pupils creating the fastest air rocket powered car!
The means that the Brooksward's name will appear on the fin of the 'Bloodhound Supersonic Car' as it competes for the next world record.
Trip to Warwick Castle
On Tuesday 19th of June, KS1 visited Warwick Castle as part of their learning about Knights and Castles. The children had a fabulous day seeing the features of a castle first hand and some of them even got to walk along the battlements. They enjoyed watching the 'Mighty Trebuchet Show' where they witnessed the largest working siege machine in the world firing a boulder through the sky. They also saw some fascinating birds of prey which swooped directly above their heads. The children have already produced some brilliant recount writing of their trip in literacy lessons.
Foundation Stage Local Walk

Our Foundation Stage children recently enjoyed a local walk. They looked at the local environment and explored the area together. They had a super time and were very well behaved.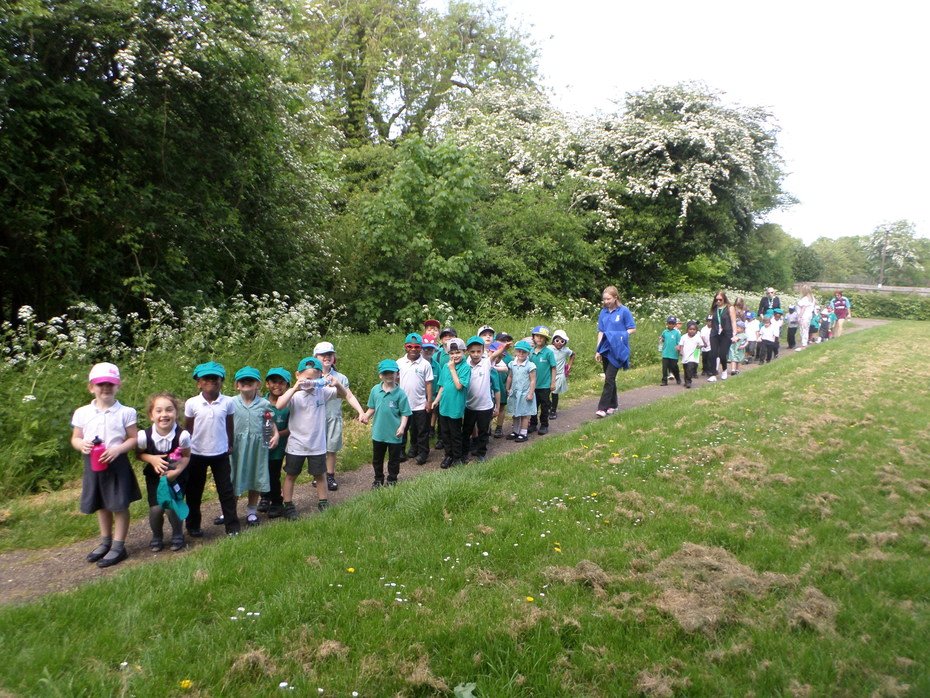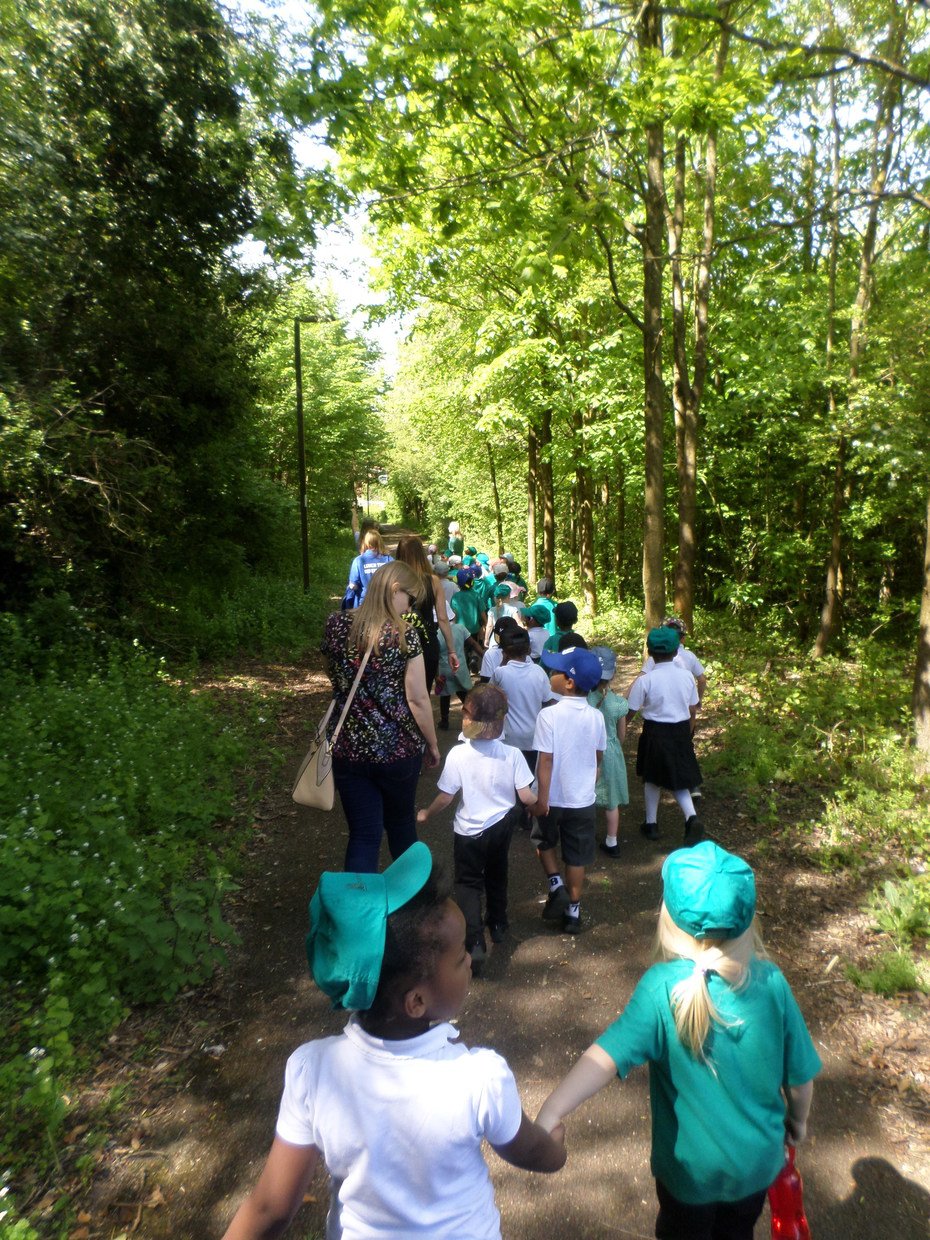 What a fantastic letter to receive to show how well we are doing.
Brooksward Science Club Visit to Cranfield University - and meeting Royalty!
Children from across the school attended an event at Cranfield University where they presented their ideas and designs for the car of the future.
They spent the day finding out about what the university has to offer; how aeroplanes are designed, about the development of a toilet for countries that do not have running water, transport through the ages and they even got to try out a driving simulator.
We were lucky enough to meet HRH The Duke of Kent who was intrigued by the children's designs and asked them lots of questions about the luxuries they had included such as reclining chairs and personal servants.
We had a fantastic day. Thank you to Cranfield University for hosting, and inviting us. - Mrs Dearn
This is what our some of our children had to say :
"The best part of the day was explaining our car to the Duke of Kent" - Lucas
"I loved trying out the simulator and speaking to the Duke about my design" - Lily
"The best things were trying out the racing car simulator and speaking to the Duke about my design" - Sergio
"I enjoyed exploring the influential university which was full of old and new cars! I liked explaining my car design to the Duke of Kent. I also loved the free lunch!" - Gajieth
"The best part of the trip was learning about the aeroplanes and how the toilets on the aeroplanes work. It was interesting and disgusting!" - Krish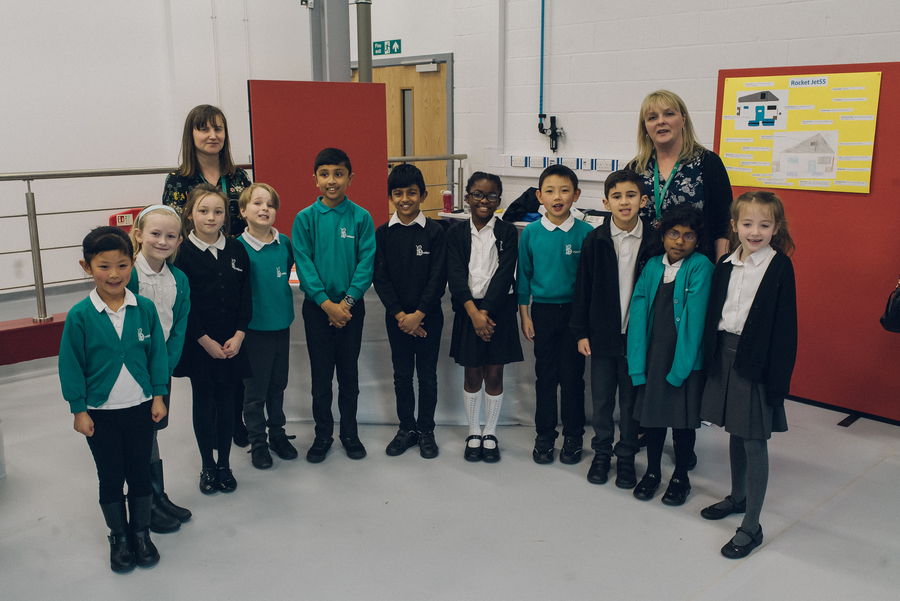 Book Week

It was fantastic to see and be a part of book week in school recently. We had a whole week celebrating literacy. Thank you to our parents who came in to support our phonics session and our bedtime with a book sessions. The children love sharing these times with you. They also took part in a book swap with their classmates. A great way to share our favourite stories with each other.
The week culminated in a dress up day - children and teachers dressed up as book characters.Thank you children and parents for your support!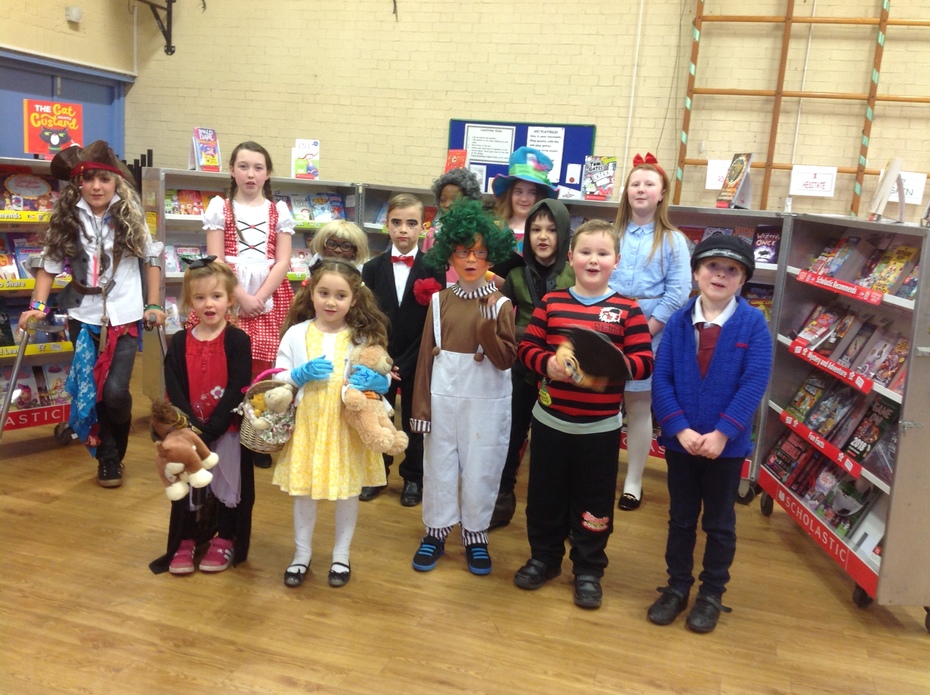 Year 6 STEM Work
Miss Cook and I were blown away with Year 6's approach and attitude to our STEM challenge today! STEM incorporates learning in Science, Technology, Engineering and Mathematics - the children have been researching moving vehicles over the last few weeks and today they were able to put their learning into practice by designing and building their own 'modern carriage'. Their problem solving skills and resilience were superb - well done Year 6! What do you think of their final vehicles? - Ms De'ath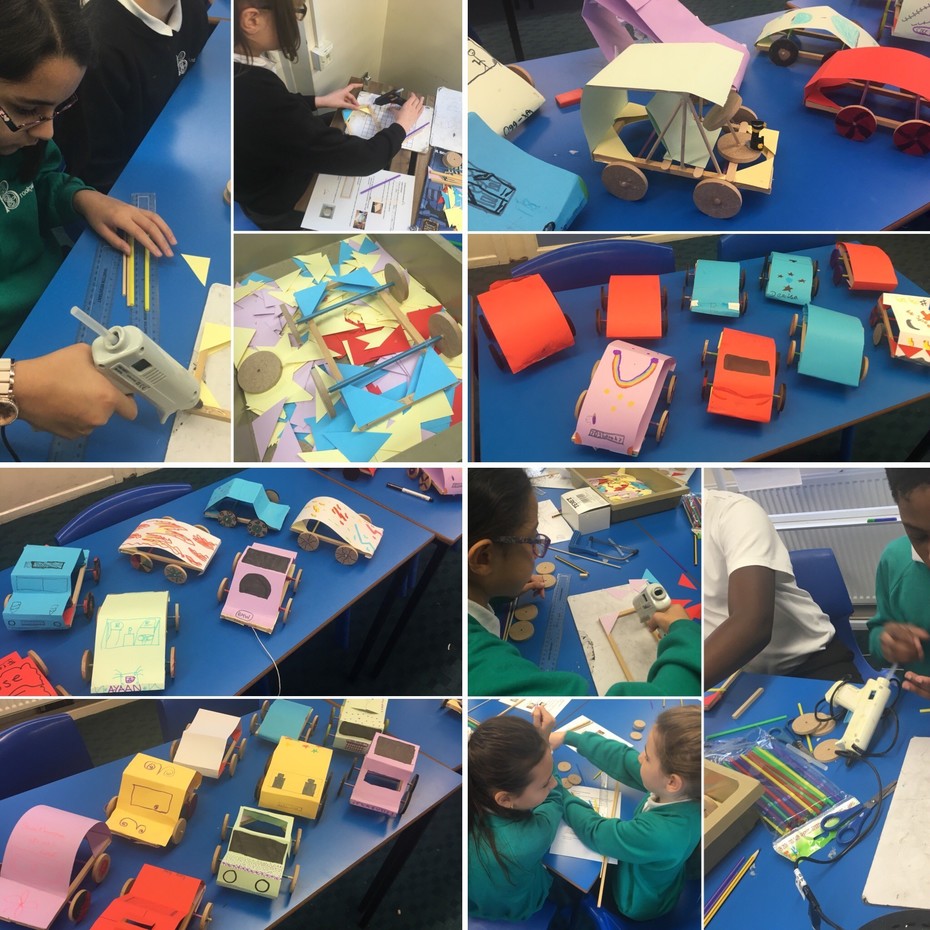 Year 6 Visit from PCSO - December 2017
"Year 6 had a very exciting visit from local our PCSOs this morning as part of their Crime and Punishment topic; they came to teach us all about different types of crime and the method and technology associated modern policing. The children were a credit to Brooksward, they listened intently and asked many interesting questions - well done Year 6! " - Ms De'Ath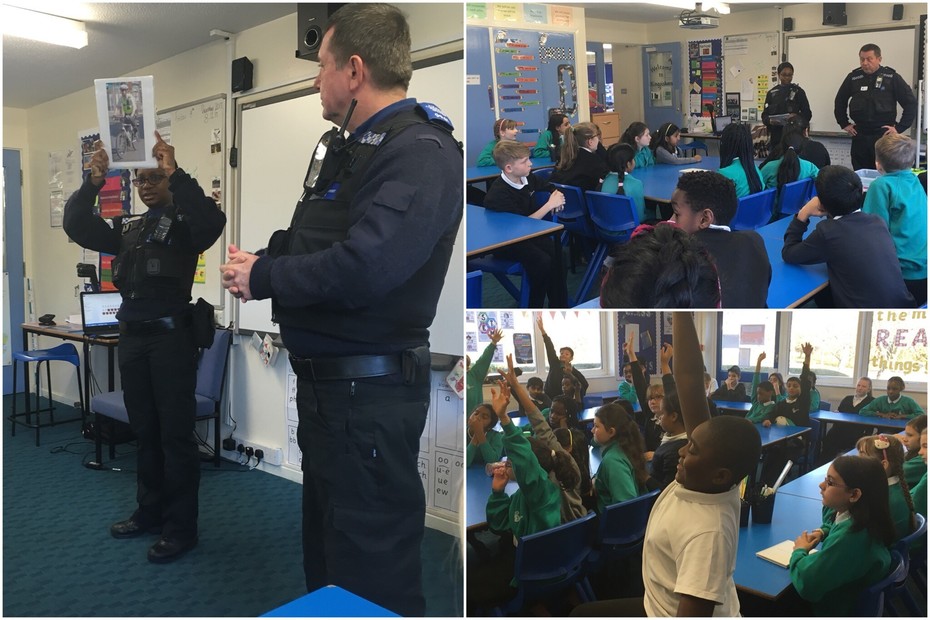 Year 6 Trial
This week the children in year 6 have been working hard as solicitors preparing their cases for and against The Highwayman, a character from our class book. Whilst both teams prepared strong arguments, it was the prosecution team who won the day when the jury found him guilty in our own court trial. A huge thank you to barrister Stuart Stevens for giving us his time and helping us to imagine what a real trial might be like!
Highwayman – Guilty!
Stoneage Day
Years 3 and 4 recently had a fabulous day of learning in school when the Past Alive team came in to talk to them about everything to do with the Stone Age. The children spent the day dressed as cave men and women and were able to touch and see various artefacts. This form of Living History is a great way of making learning interactive and lots of fun.
Punch and Judy
We had a visit from the infamous Punch and Judy this week in school. Our Key Stage One children had a fantastic time looking and learning about puppets.
LOCAL WALK - Some of our children went on a local walk to look at the buildings, green spaces and the local amenities
Year 6 learning about Shang Dynasty
Harvest Festival October 2017
What is a Harvest Festival?
Harvest Festival is a celebration of the food grown on the land.
Thanksgiving ceremonies and celebrations for a successful harvest are both worldwide and very ancient. In Britain, we have given thanks for successful harvests for many years. We celebrate this day by singing, and coming together with baskets of fruit and food in a festival known as 'Harvest Festival', usually during the month of October.
Due to your support of our Harvest Festival in school we were able to make a substantial donation to the Milton Keynes Foodbank. Thank you.
PGL TRIP - JULY 2017
Wednesday : The children and staff arrived safely at PGL after an uneventful journey and are looking forward to their stay.
Thursday :Good morning from PGL! We all slept well and didn't wake up any of our teachers so they are very pleased with us today!
Friday : Good morning parents of PGL goers! We are very sad to be leaving today although we have had a fantastic time and conquered many fears!
We will be leaving at lunchtime and are aiming to be back at school between 3.15-3.30. Keep an eye on Dojo or the school website for updates. Miss Cook, Mrs Shrewsbury & Miss Swain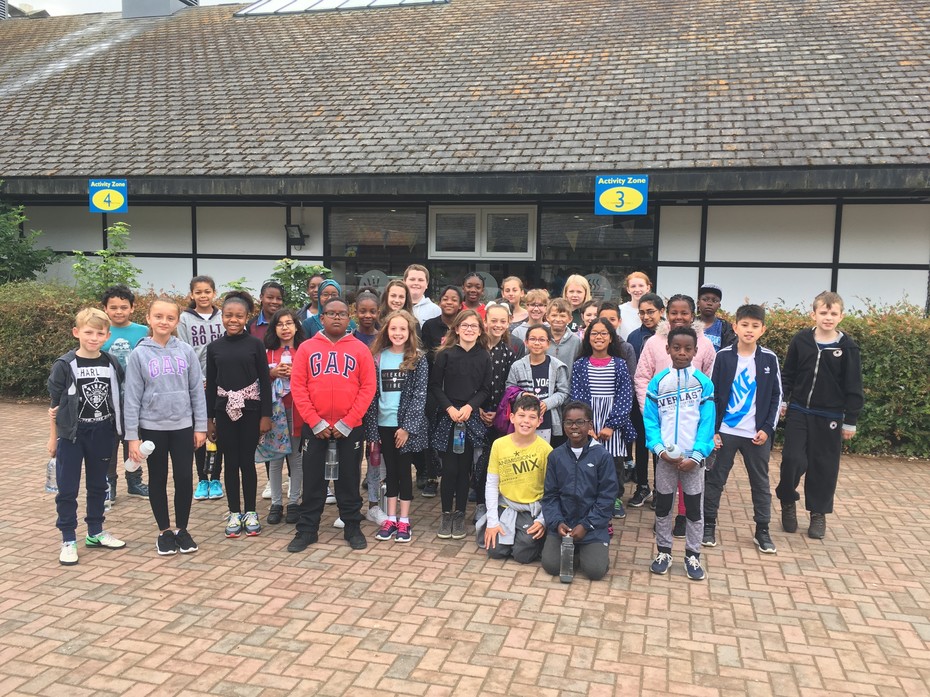 Year 6 - SATs complete and trip to Willen
Well done to all our Year 6 children for their hard work and focus last week during their SATs. To celebrate all their hard work Year 6 spent the day at Willen on Friday. The children were exceptionally well-behaved and the weather even brightened up. Highlights of the day included a tour of the Buddhist temple and Peace Pagoda, a picnic lunch with the Year 6 children from Drayton Park School as well as ice-cream hand-delivered by Ms Alikhan!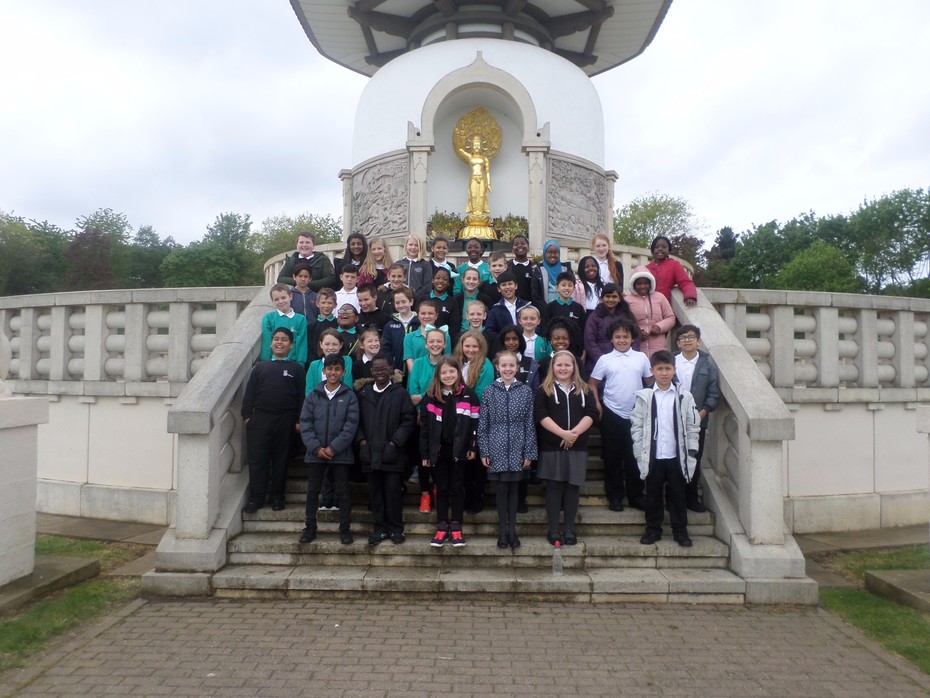 Year 5 Trip to Olney
Our year 5 children recently enjoyed a visit to the market town of Olney. They visited the Cowper and Newton Museum and studied the town's other significant people and buildings. Everyone had a great time and we the staff and children were lucky enough to explore the town on a lovely sunny day meaning lunch could be enjoyed al-fresco!
School Council Afternoon Tea with the Governors
The School Council recently invited the School Governors in to share an afternoon tea. This was a fantastic chance for the children to share what they had been doing with the school governors and to update them on their future plans. Thank you to the Governors for attending and we hope you enjoyed it!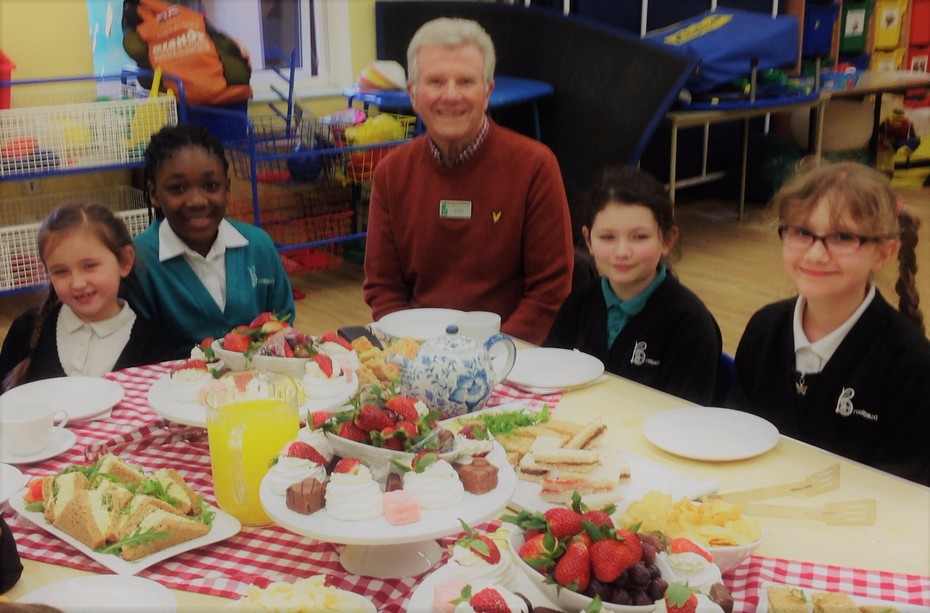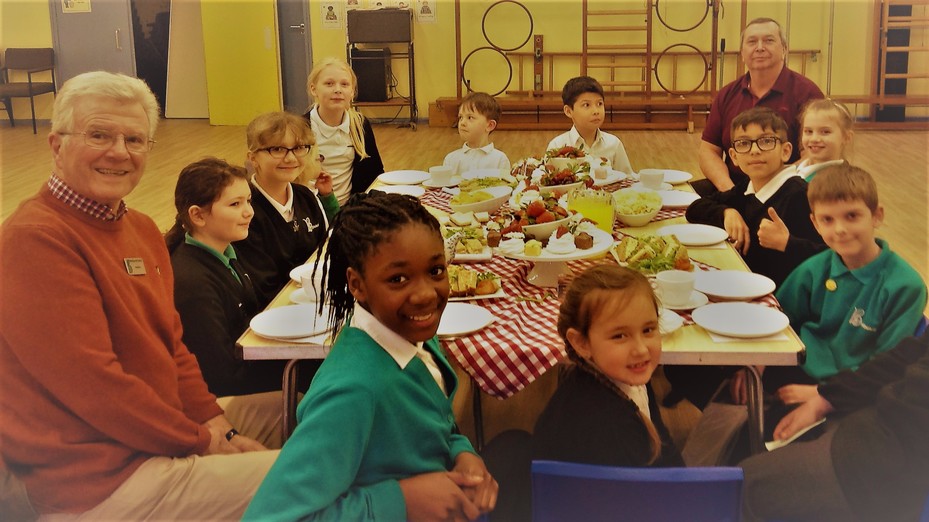 Book Week News
Our bedtime story event was a great success and enjoyed by all. After the school day had finished, children and parents came back into school to listen to a bedtime story chosen by their teacher. Fairy lights decorated the classrooms, hot chocolate and cookies were shared and a the children settled down to listen to their story.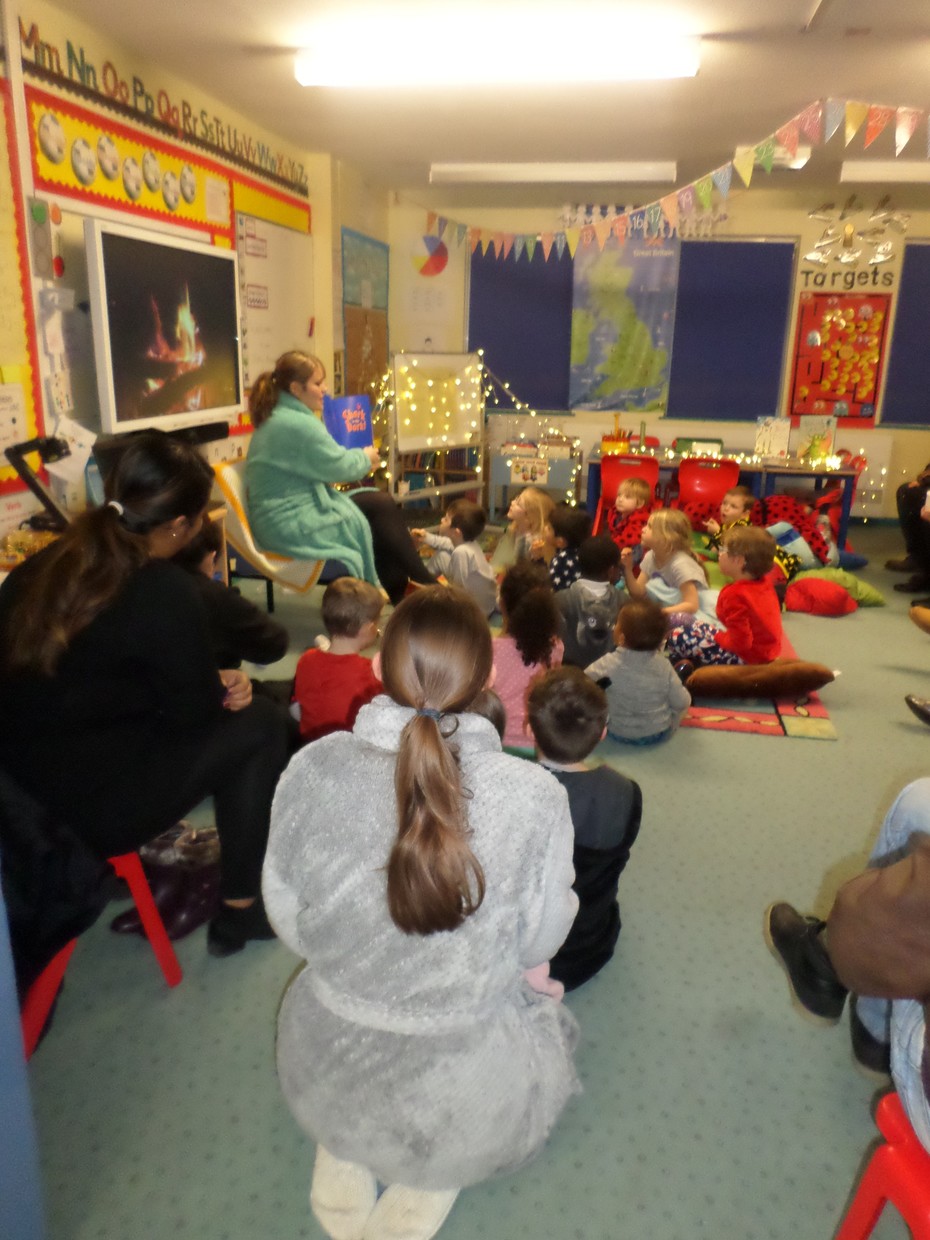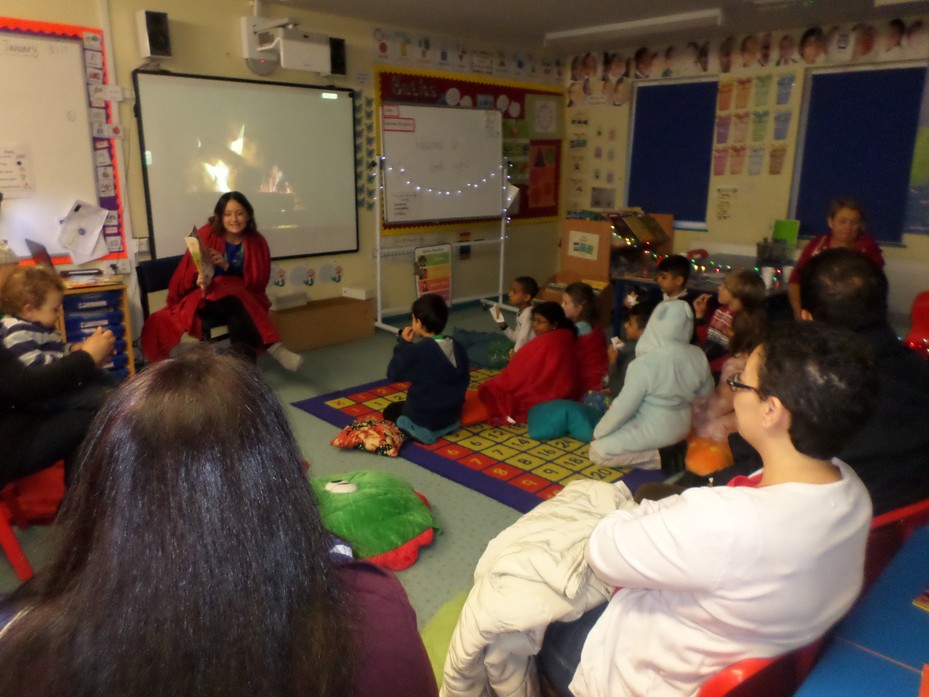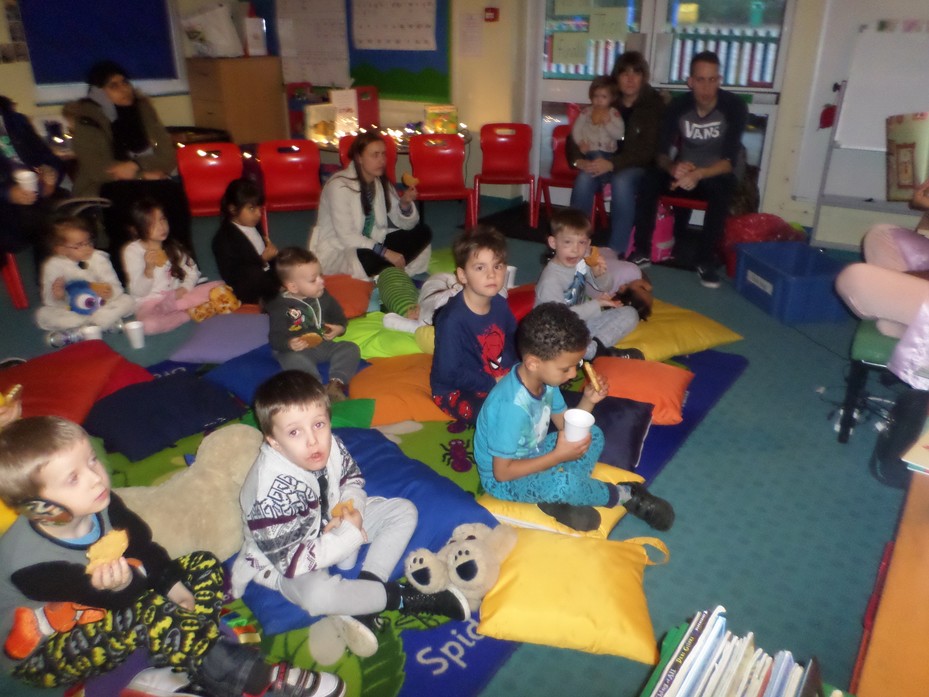 Can you guess the book from these tablescapes?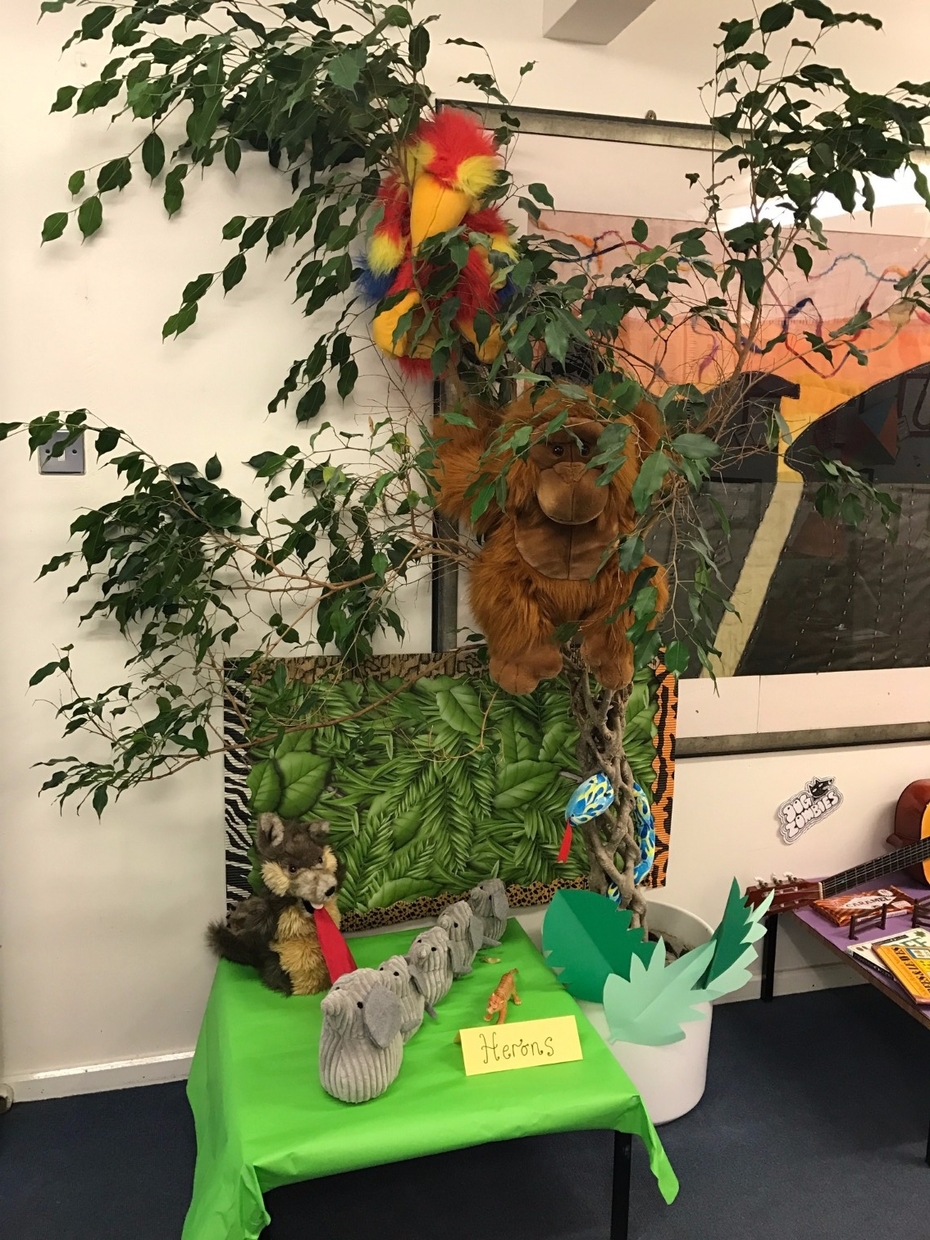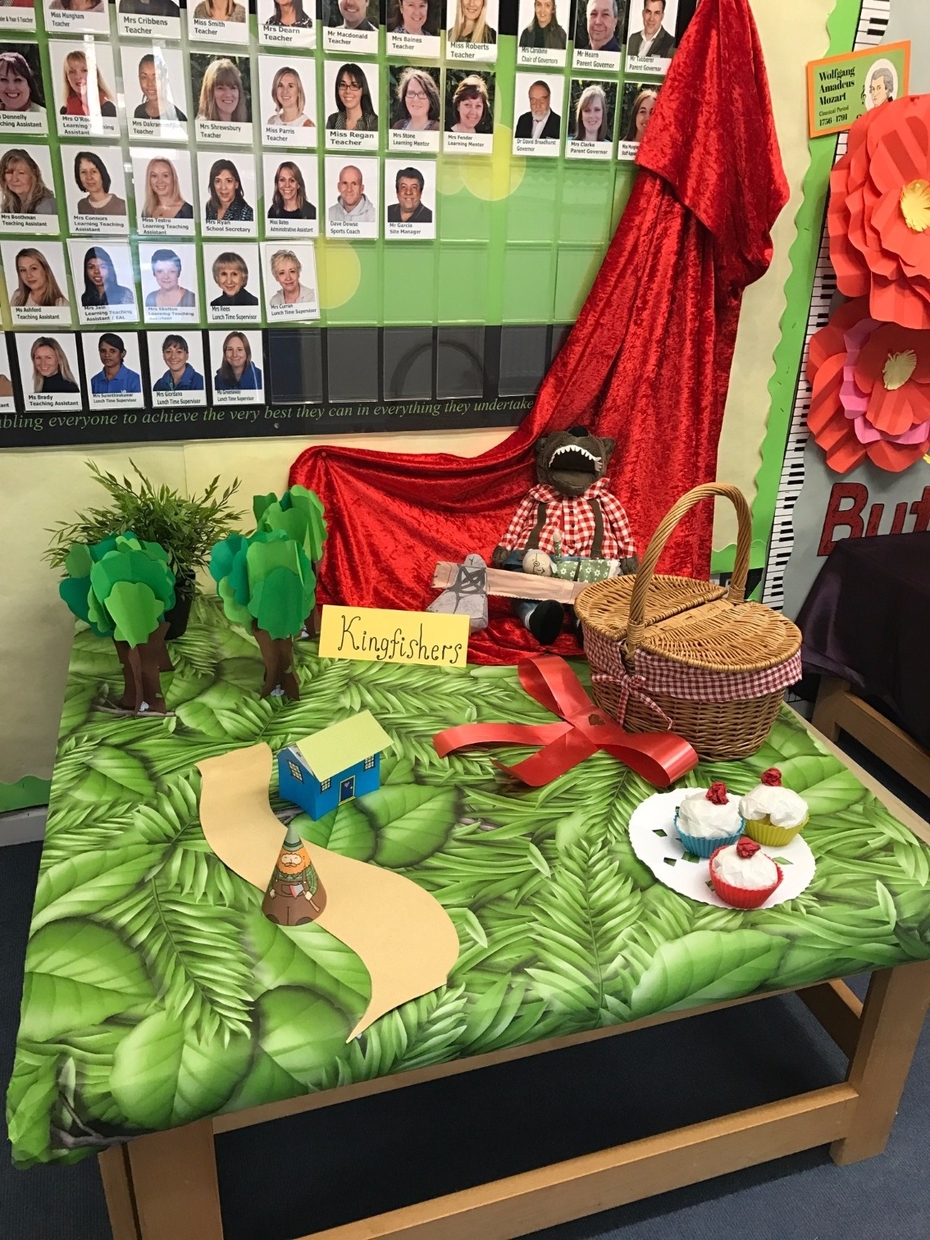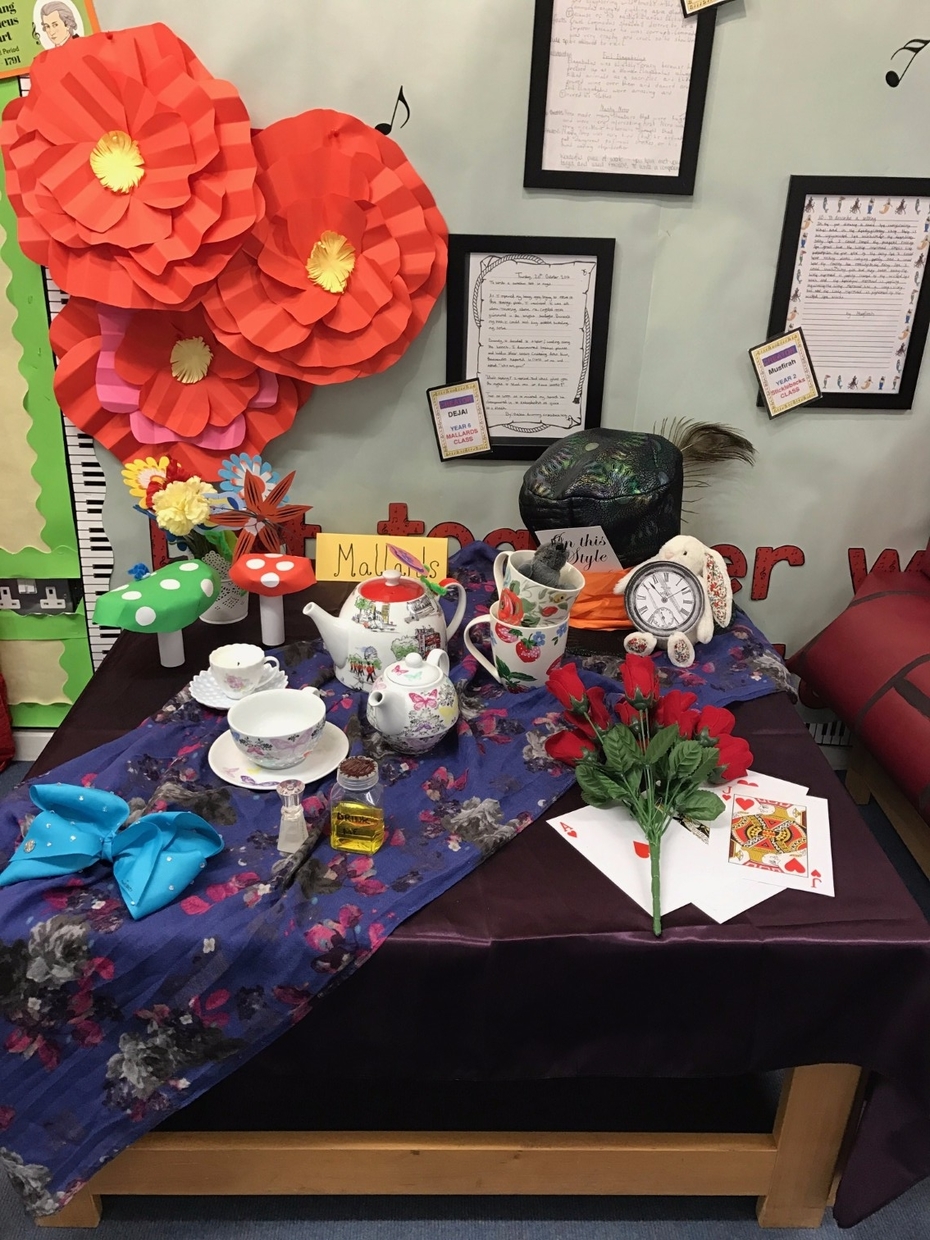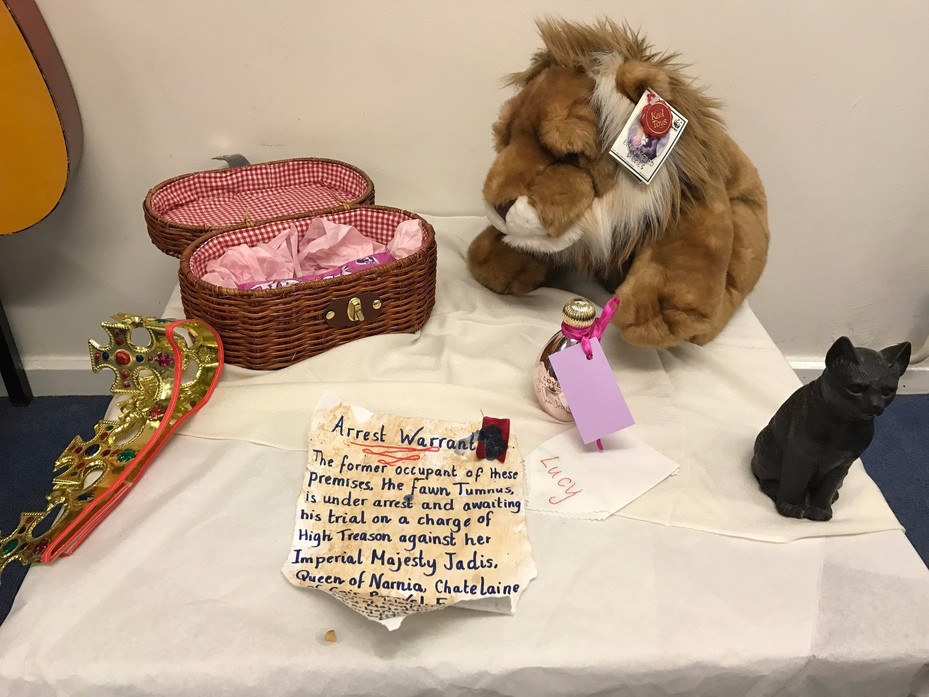 Scholastic Book Fair
Thank you parents and children for your fantastic support at the Book Fair. You have raised enough money for the school to buy just over £600 worth of brand new books for the school. Fantastic thank you!
Learning Days
Florence Nightingale Day in Years 1 and 2
On Monday 23rd January, the children took part in a Florence Nightingale day as part of our topic learning all about 'The Lady with the Lamp'.
The children and staff all dressed up in Victorian clothing as we welcomed our visitor for the day, Florence Nightingale herself!
We were able to find out all about her life through taking part in a range of exciting art and history activities. The children carried out role play working in the Scurati hospital looking after patients. They learnt how to apply bandages to wounded soldiers and had the opportunity to dig for vegetables to feed them.
This is what some of the children had to say :
Eli - I really enjoying making the pill boxes for the injured soldiers.
Shazaib - The lockets were my favourite activity because I got to draw things that were special to me.
Freddie - Florence was the best thing because she gave us lots of information.
Nancy - I liked doing the role play as I got to do lots of different jobs in filthy Scurati Hospital.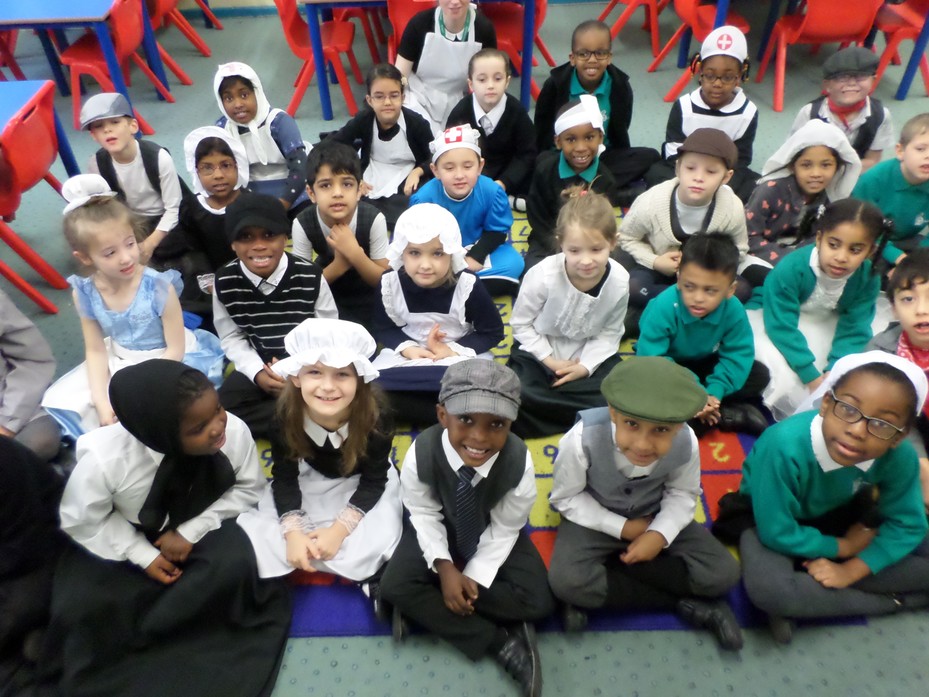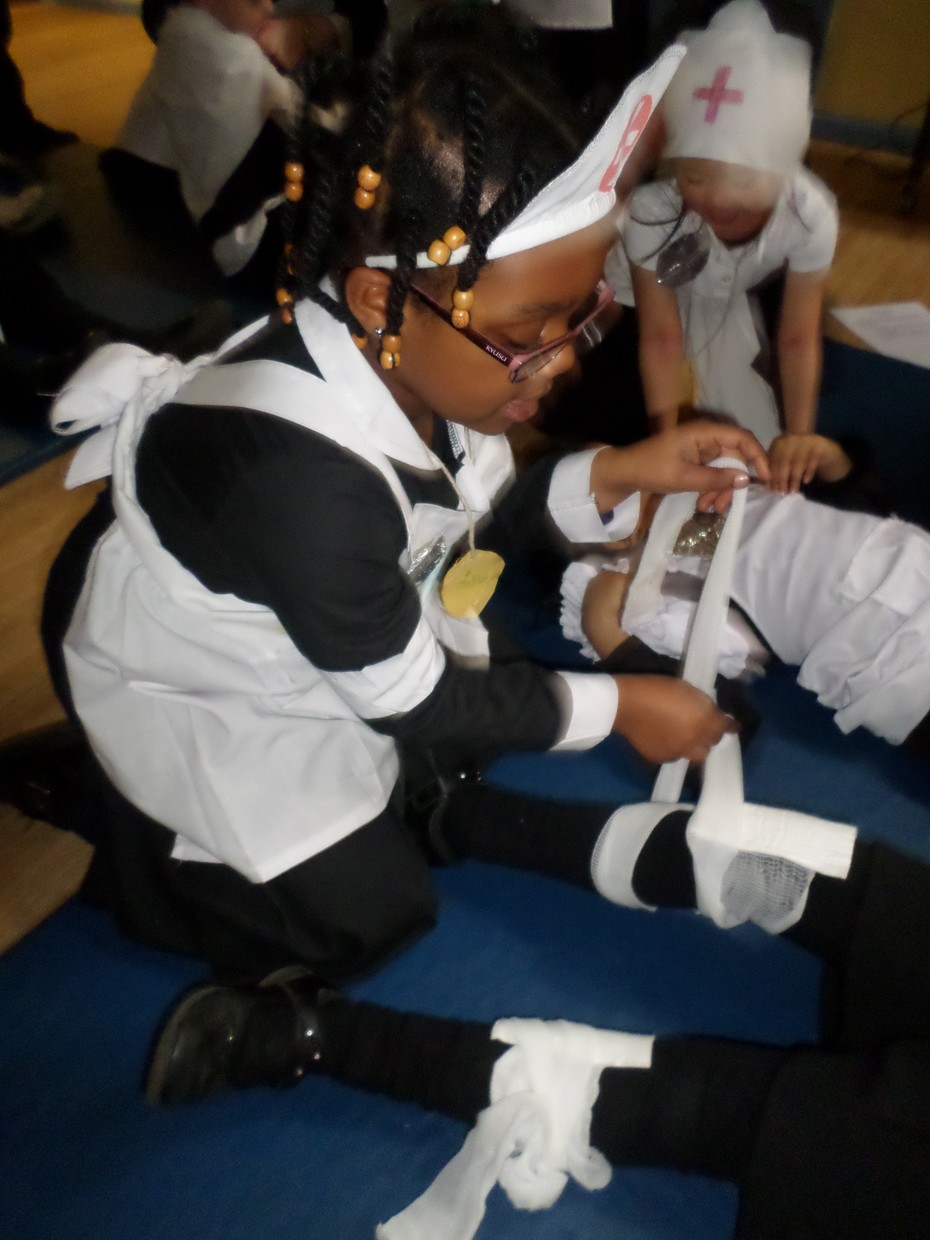 Ancient Eyptian Day in Years 3 and 4
On Tuesday 17th January, children in Years 3 and 4 took part in Ancient Egyptian day! As part of the day, the children and staff dressed up in Ancient Egyptian costumes.
During the day, the children had the opportunity to sample some food that Ancient Egyptians would have enjoyed and made artefacts and props that the Eqyptians would have used. A great day was had by all.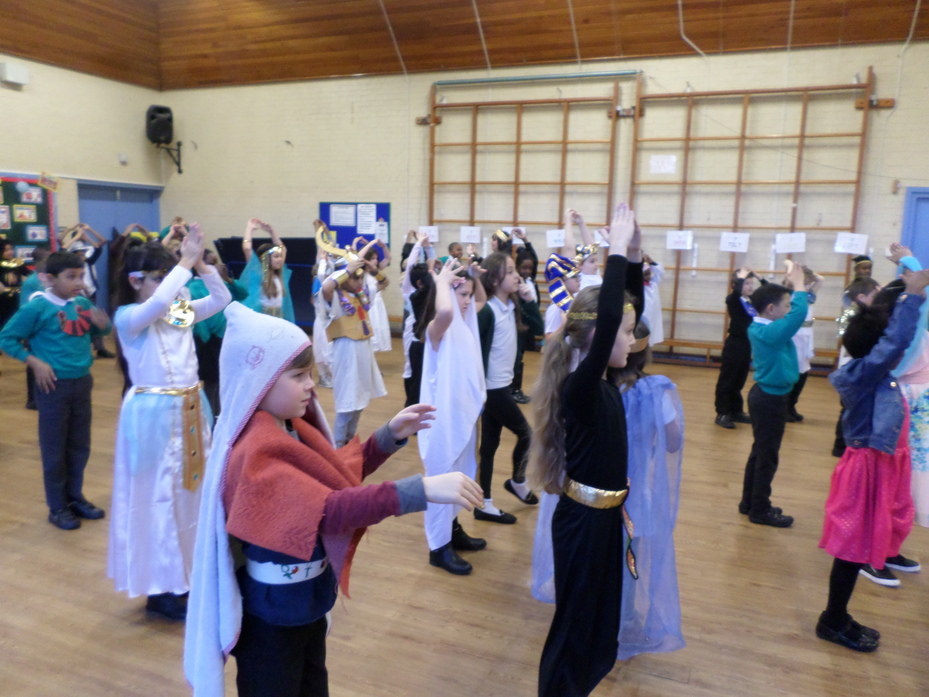 Crime & Punishment Topic Year 6
Year 6 children received a visit from a lawyer this week and got to experience what it might be like at a trial. Here is what some of the children had to say afterwards :
Hannah : This morning, Year 6 had a trial where we needed to act as lawyers to prove whether Isaac Darkin was guilty or innocent of alleged highwayman. I found this fun and exciting because with the evidence presented, it was very close; in the end the defence team won.
Ryley : A lawyer, Mr Stevens came to our school for a trial. After we listened to all of the evidence, me and the nine other members of the jury found the defendant not-guilty.
Tamira: I loved being part of the trial today because I got to know how it felt to be in a real court! It was hard work but really enjoyable!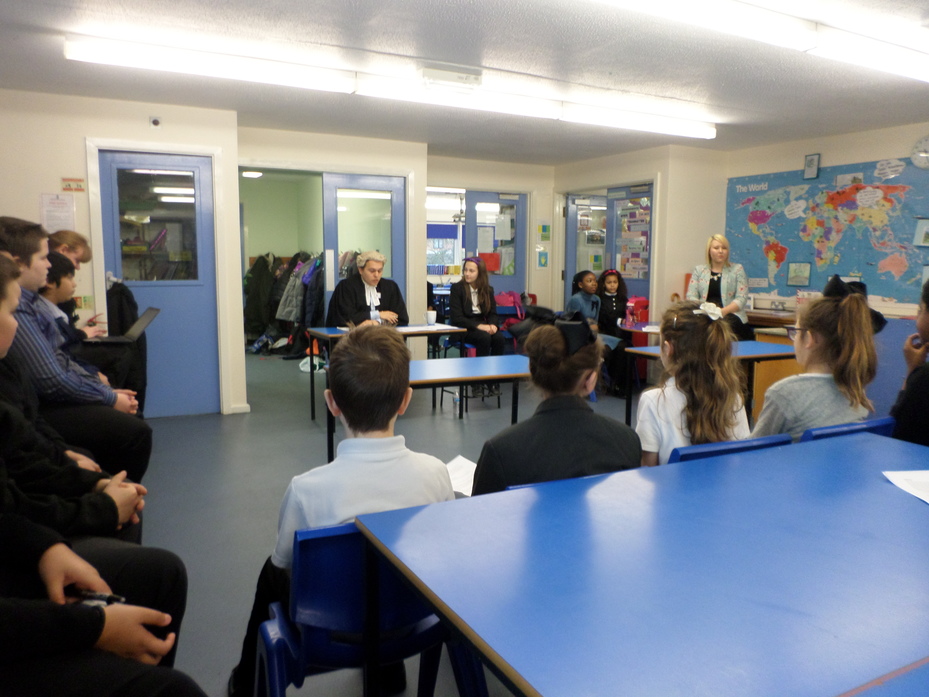 Foundation Stage Nativity
What a busy couple of weeks Foundation have had – not only have they had the Gruffalo come to visit, but they have also been very busy rehearsing the Nativity performance which they proudly gave to parents on Wednesday afternoon. As one impressed audience member told me 'that is the best Nativity I have ever been to – and I have been to quite a few!!'
A special mention to Finlay who stepped into the leading role at the very last minute and went down a storm!
Well done Foundation!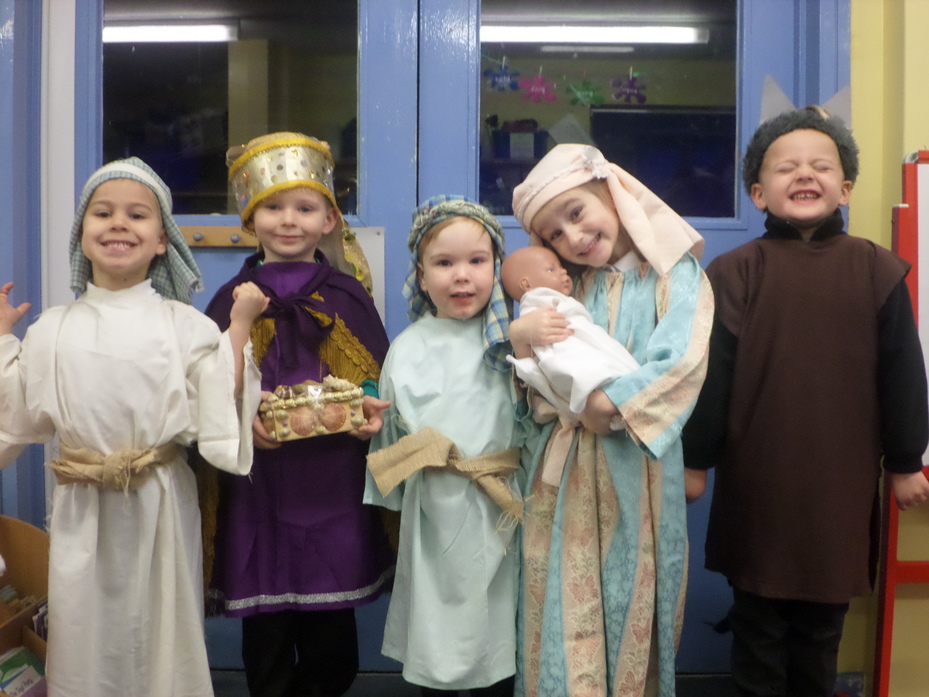 Year 6 visit to The Cross & Stable Church
Thank you to the Milton Keynes Bridgebuilder Trust for once again welcoming our year 6 children to their annual 'Christmas Cracked' workshop hosted by Reverend Andy Jowitt at the local Cross and Stable Church. The children had a very enjoyable afternoon learning more about the true meaning of Christmas.
There's no such thing as a Gruffalo..... or is there.
This week Foundation enjoyed a Julia Donaldson themed story time with none other than the Gruffalo himself. We had an action packed morning which saw us go on our very own Gruffalo adventure, play Gruffalo themed games and we even did a little bit of acting ourselves. The Gruffalo was particularly impressed with our animated facial expression and complimented the children on their superb behaviour and enthusiastic participation. Well done Foundation! - Miss Mungham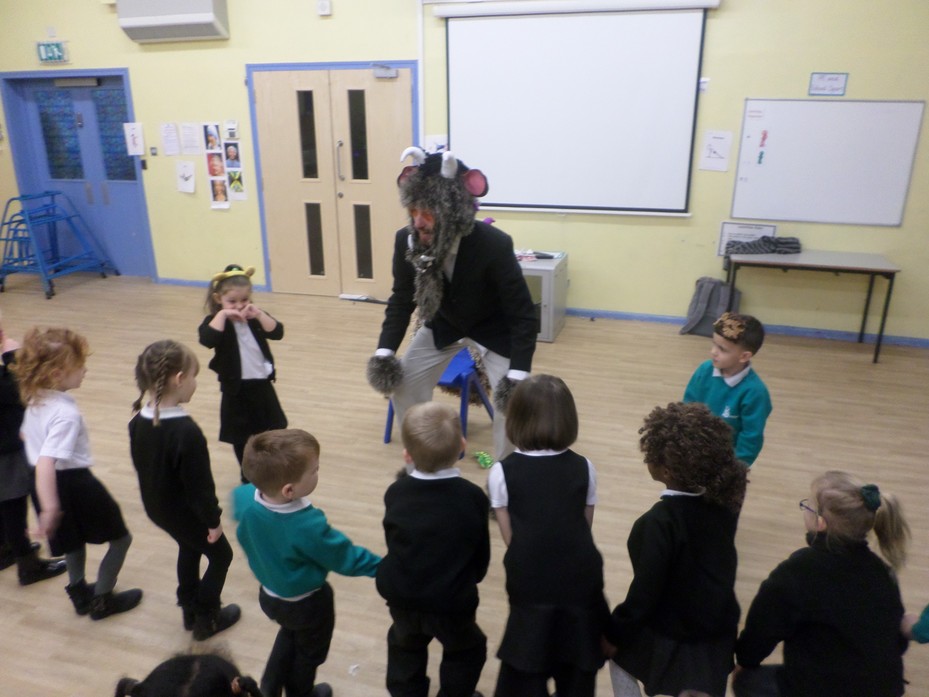 Brooksward Wear Spots for Children in Need

We raised £240 for Children in Need by showing off our spots at school on Friday. Thank you for your support.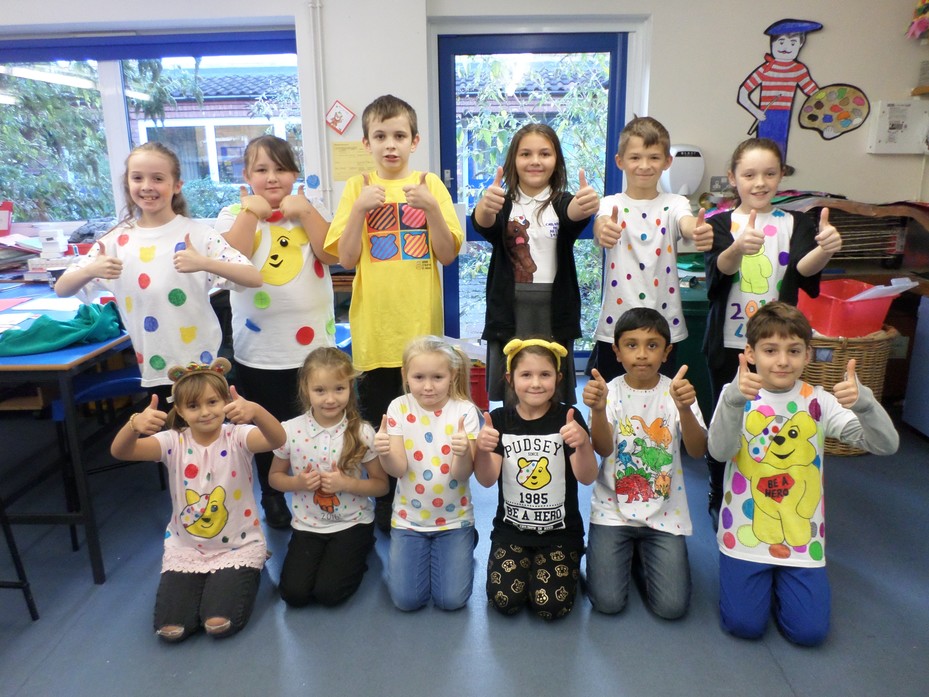 Rememberance Day 11th November
We were very proud of the children today as they all stood and observed a two mintues silence to honour those have given their lives for our country. The children reflected on the meaning of Rememberance Day and those children who attend our after school Art Club made a lovely display for our assembly.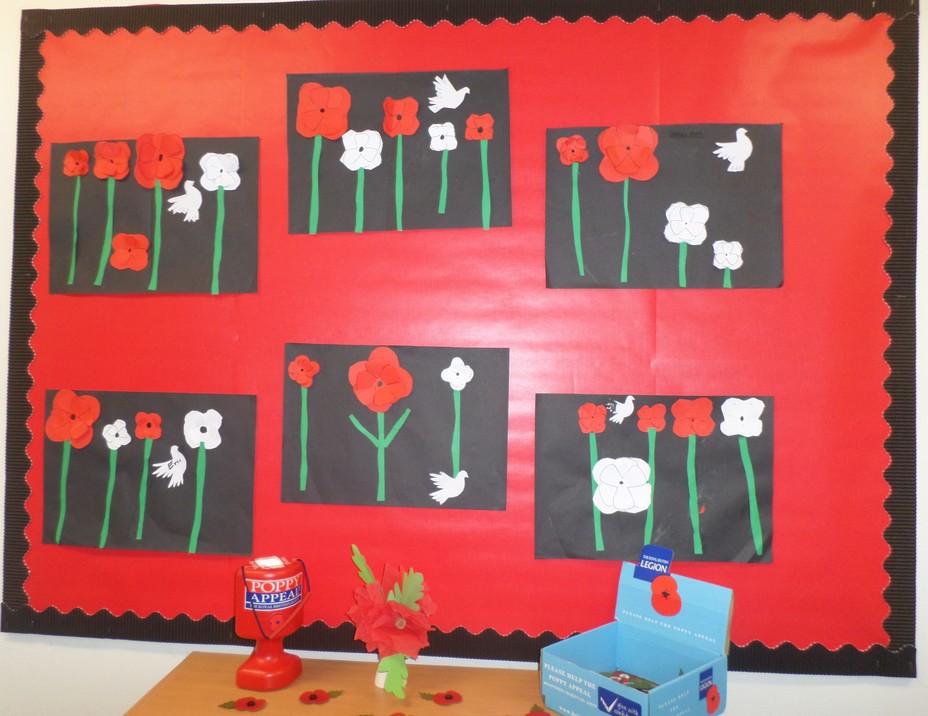 If you want to know more about why the poppy is used at the symbol of Rememberance, please click here
September 2017 New Intake Open Morning
On Tuesday 29th November at 9.30am we are holding an open morning for parents who would like to consider sending their children to Brooksward Foundation Stage in September 2017. You are welcome to come and meet the Headteacher and Learning Mentors and to have a look around the school, seeing our super learning in action.
Mark Lancaster, local MP visits Brooksward - October 2016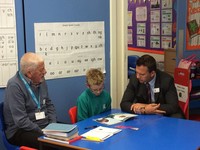 MP Mark Lancaster came into Brooksward school to see how we have been supporting our children with their literacy skills along with the help of our Beanstalk Volunteers. We were able to show him the fun activities that are involved in our sessions and we explore literacy with the children.
Milton Keynes Citizen have written an article on this too here
Key Stage 1 children enjoyed a visit from Punch and Judy
Our Key Stage 1 children; Foundation, Year 1 and Year 2 recently had the pleasure of meeting Punch and Judy and seeing them in action up close as they came into school. The children have been working hard on the topic 'Holidays' and making puppets in DT so this was a fantastic way for them to see and understand first hand what its all about.
The children certainly enjoyed seeing the demonstration and especially the show. This is what they had to say :
Eli - The puppet show was really funny especially when the dog was being silly.
Larissa - I liked it when Mr Punch made silly voices using a swozzle.
Freddie - I liked the part when the clown fell onto the crocodile when he thought it was a pillow. I also liked Joey was dressed up as a ghost.
Hadi - It really helped with our learning about puppets as we have been making our own puppets.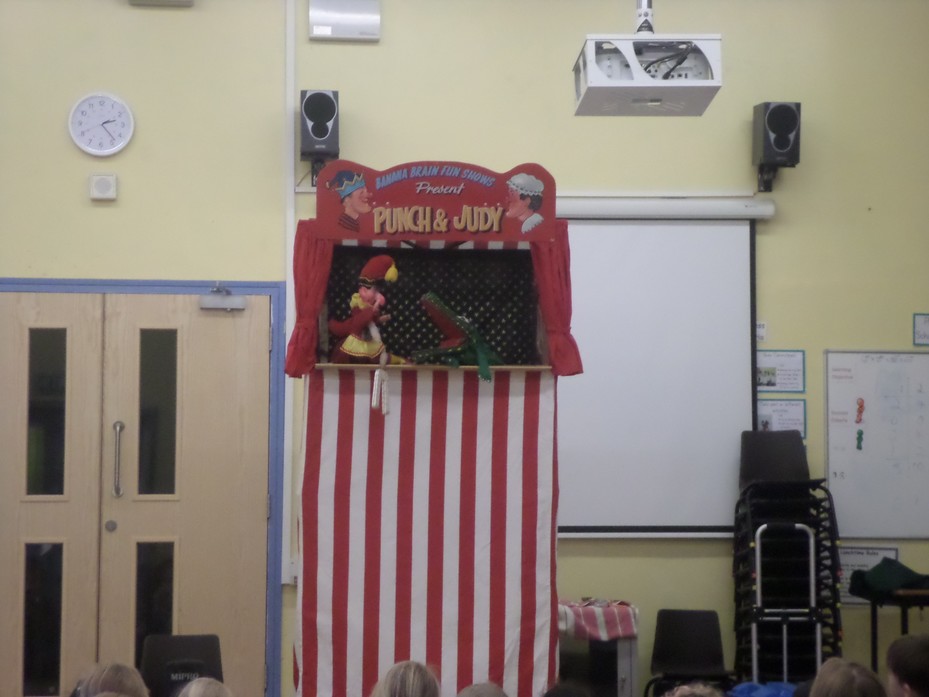 Harvest Festival for the Food Bank
Wow! What a response we had to our request for donations for the food bank for our harvest festival. We sent all your donations off after two super class assemblies by Sticklebacks and Mallards.
Thank you for your support.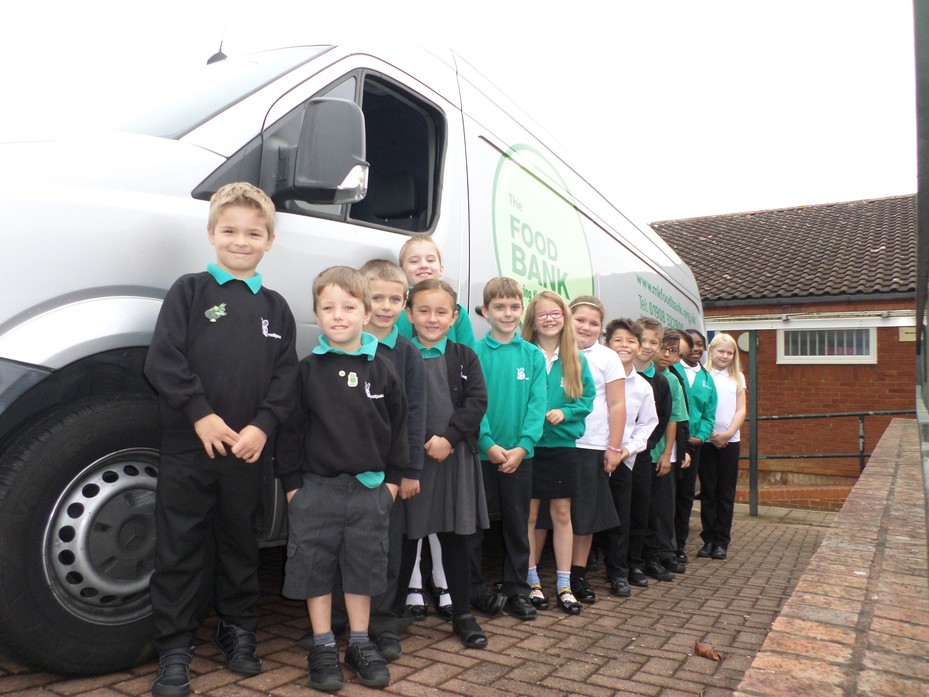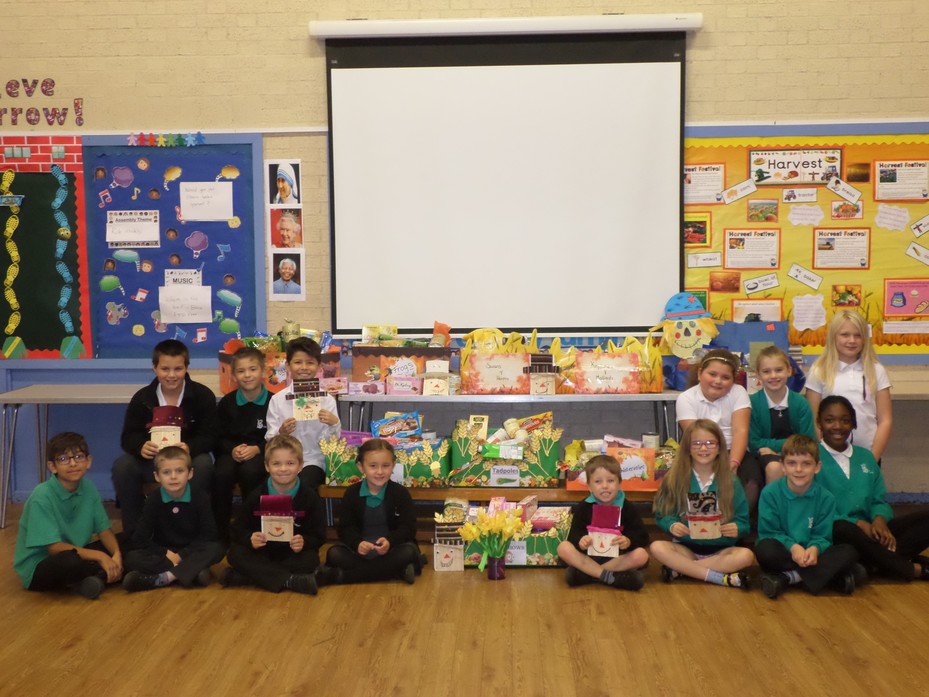 Open Morning with Macmillan Cancer Support Coffee Morning - Septmber 2016
We had a very successful morning recently when we combined our school open morning with raising funds for Macmillan Cancer Support. It was fantastic to welcome so many parents, friends, and governors into school and we hope you enjoyed seeing the children doing their amazing learning. We raised lots of money for Macmillan, £330, and are grateful for your support in both coming into school and donating cakes for such a worthy cause.
Archery Taster Day

On Friday 4th November the whole school took part in a Robin Arrows Archery taster day. All the children had great fun.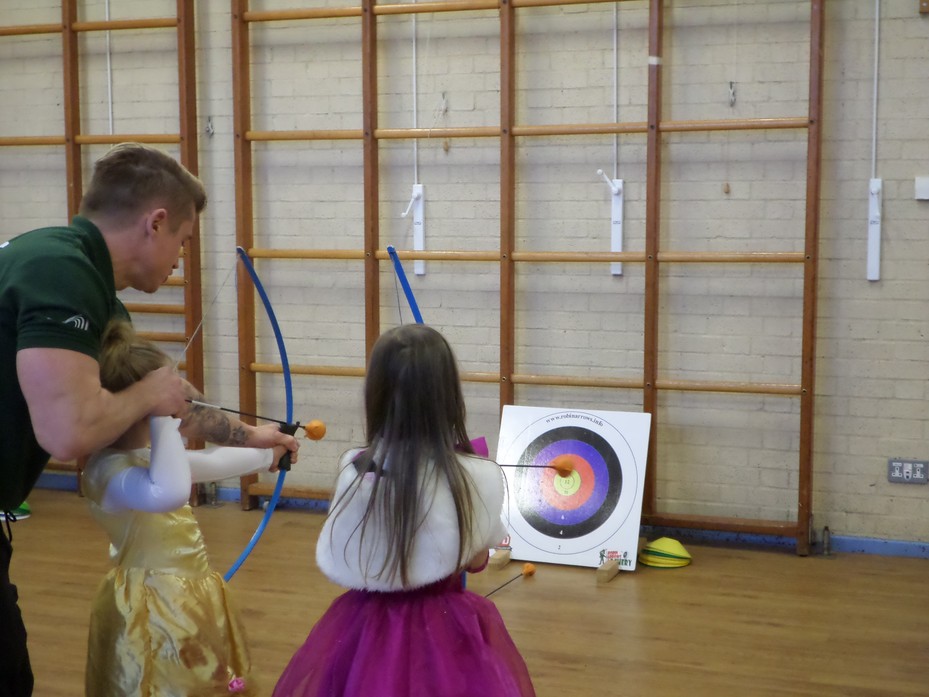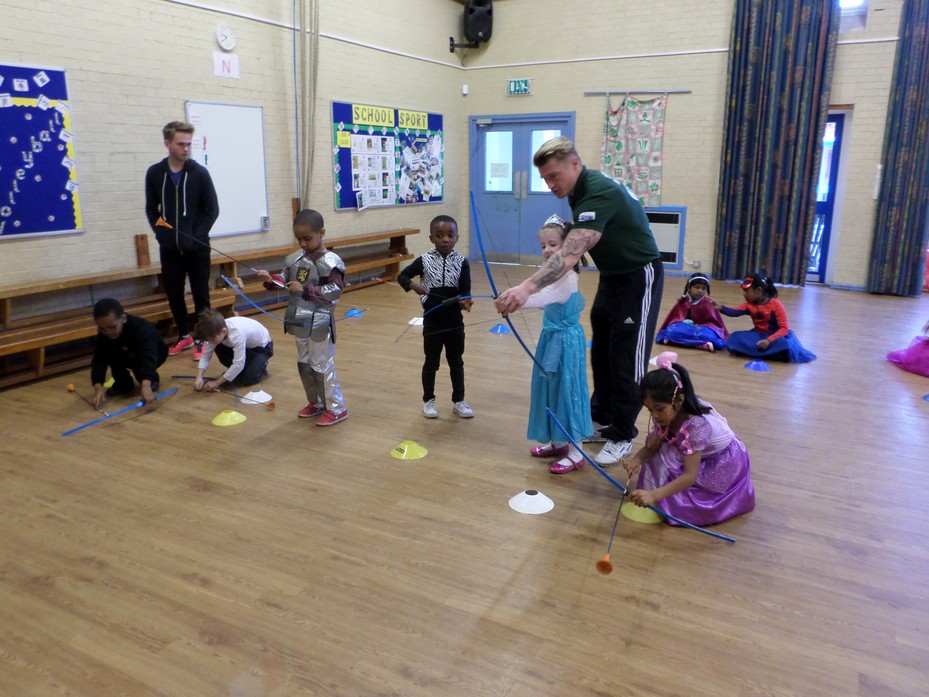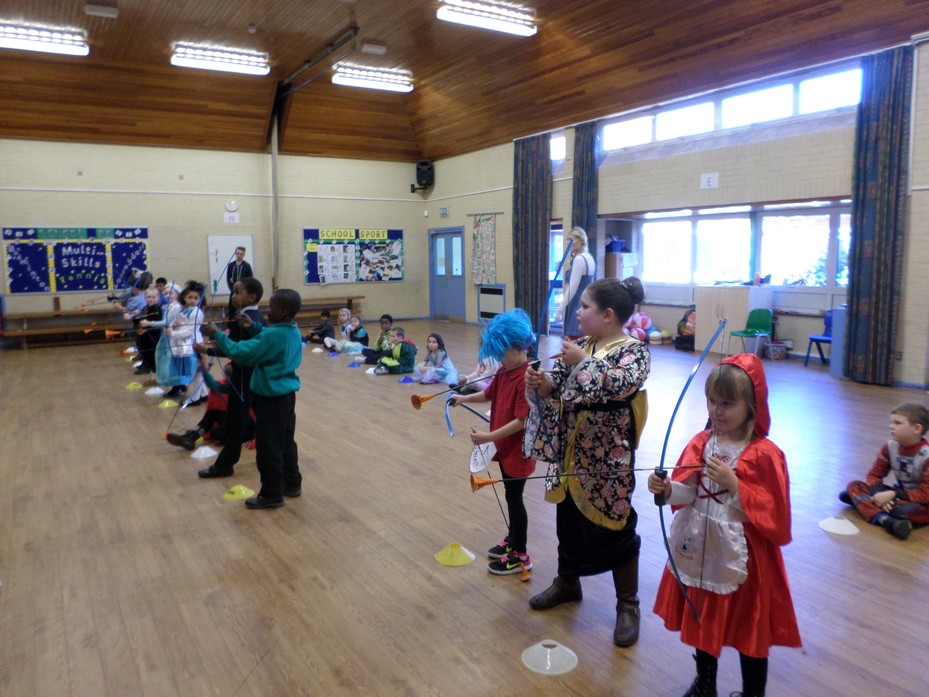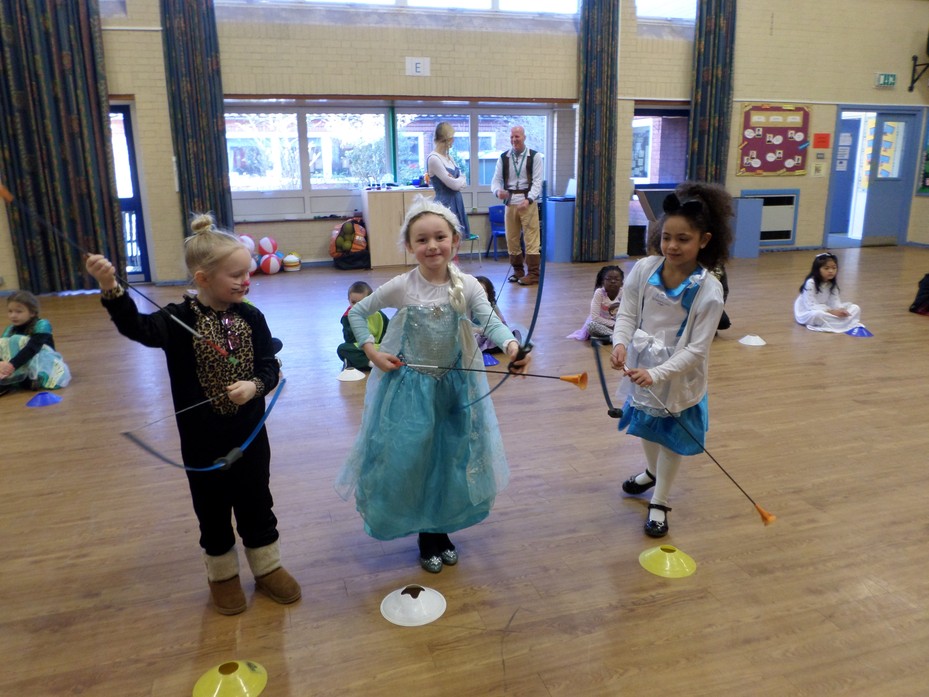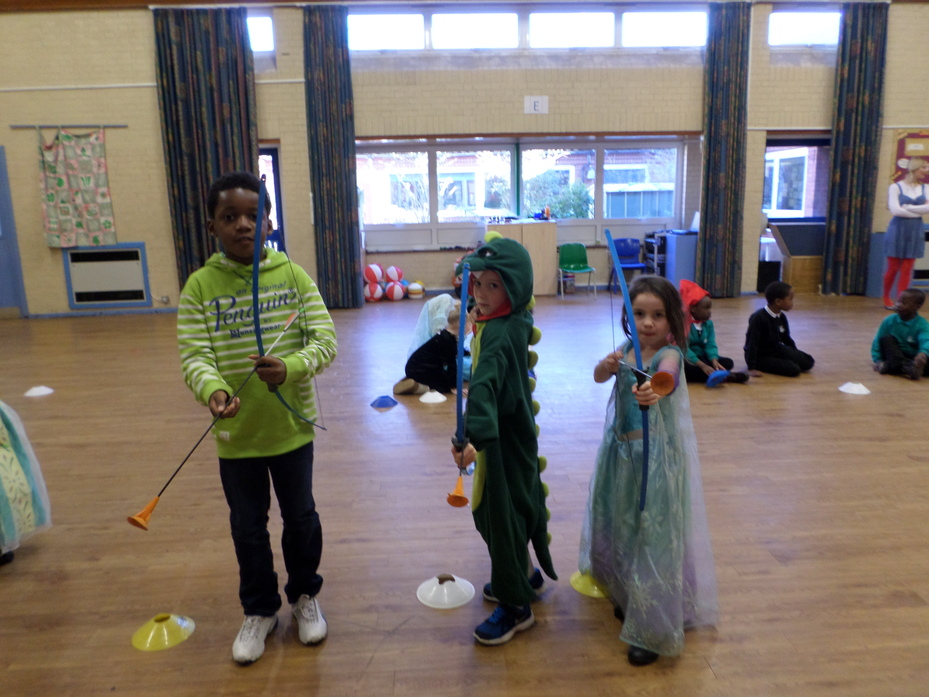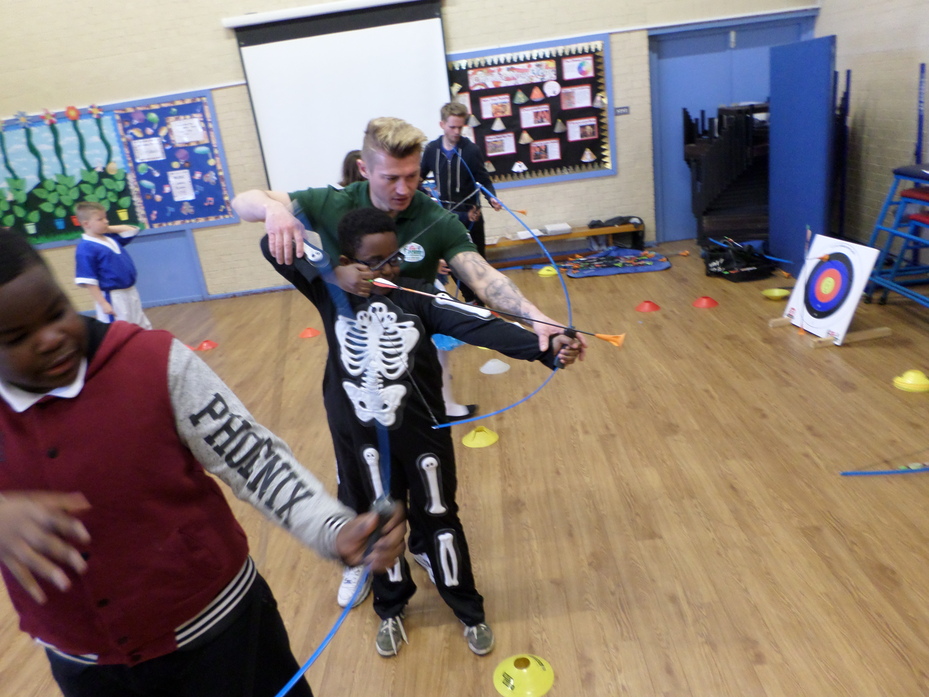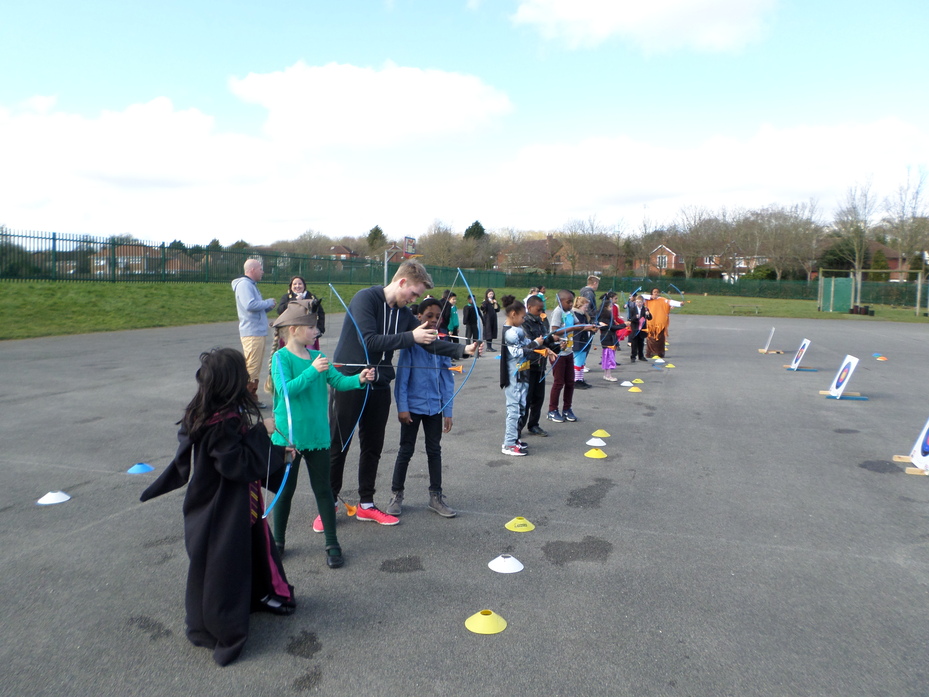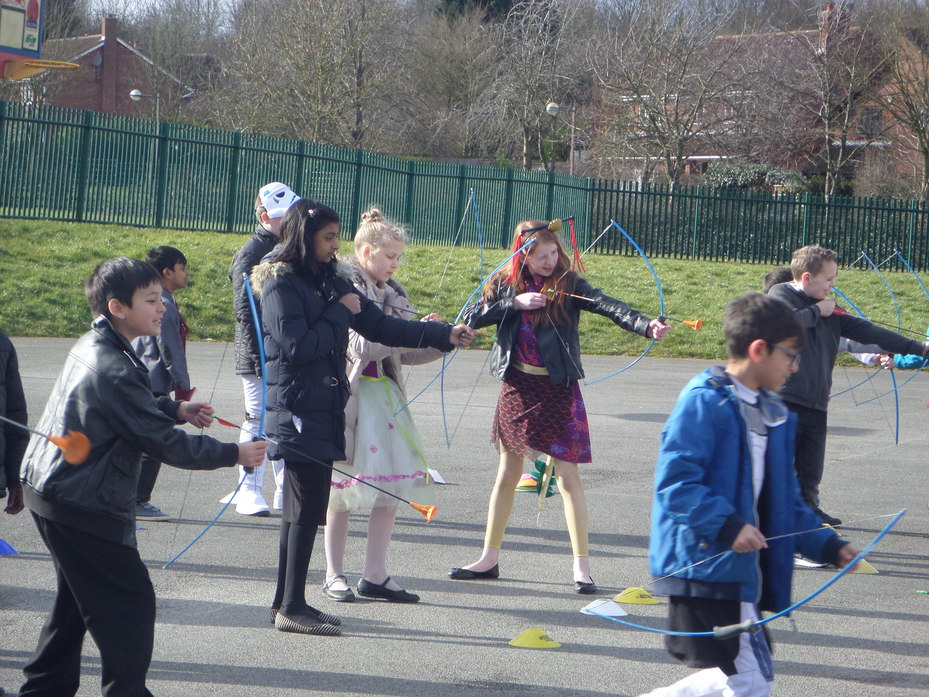 NSPCC visit to school
Today the children in Years 5 and 6 had a special visitor to their assembly; Kelly Middleditch works for the NSPCC and she came in today to talk to the children about keeping safe. Kelly talked to the children about what to do if they were worried about anything and explained how they can contact Childline if they need help. Kelly will be back in school in a few weeks to work with each of the individual classes on this topic. A huge well done to all of the children for being so polite and helpful during the visit!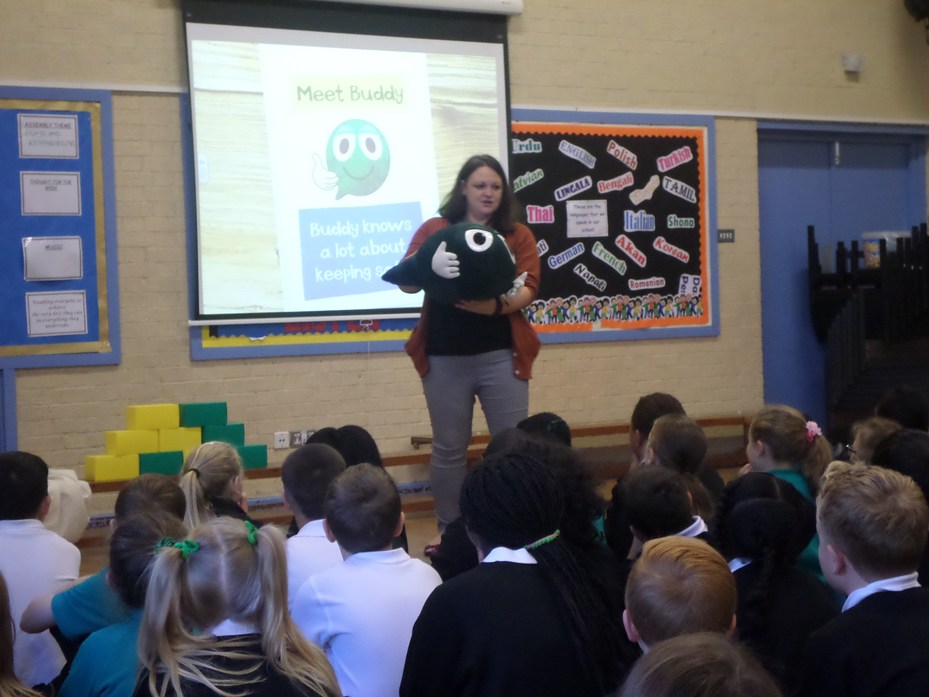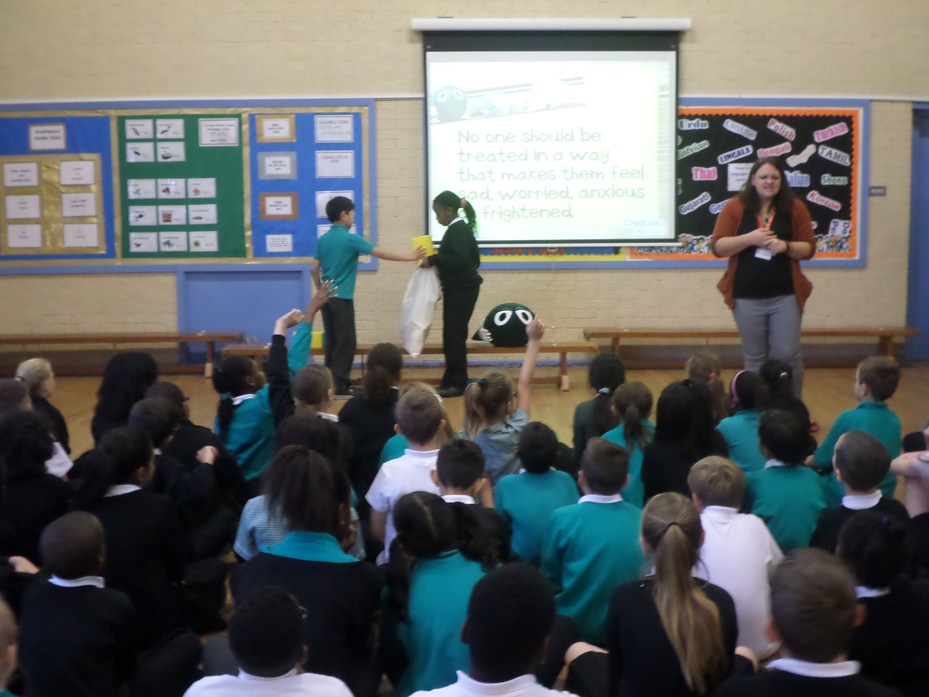 Year 5 Enrichment Day at Stantonbury Campus
Our Year 5 children recently spent the day at Stantonbury Campus having their first glimpse into secondary school life.
The children enjoyed their day and all the different activites they took part in. Some comments from the children :
"I really enjoyed making slime and watching Miss Potter's hand catch fire." Ameera Herons
" The science lab can be a real blast when there is fire!" Awais Herons
"The food was delicious...when can I go back?" Erica Herons
"I enjoyed the maths investigations and doing different activities." Adam Swans
"I loved taking part in performing arts and creating a scene from 'Oliver'" Rebecca Swans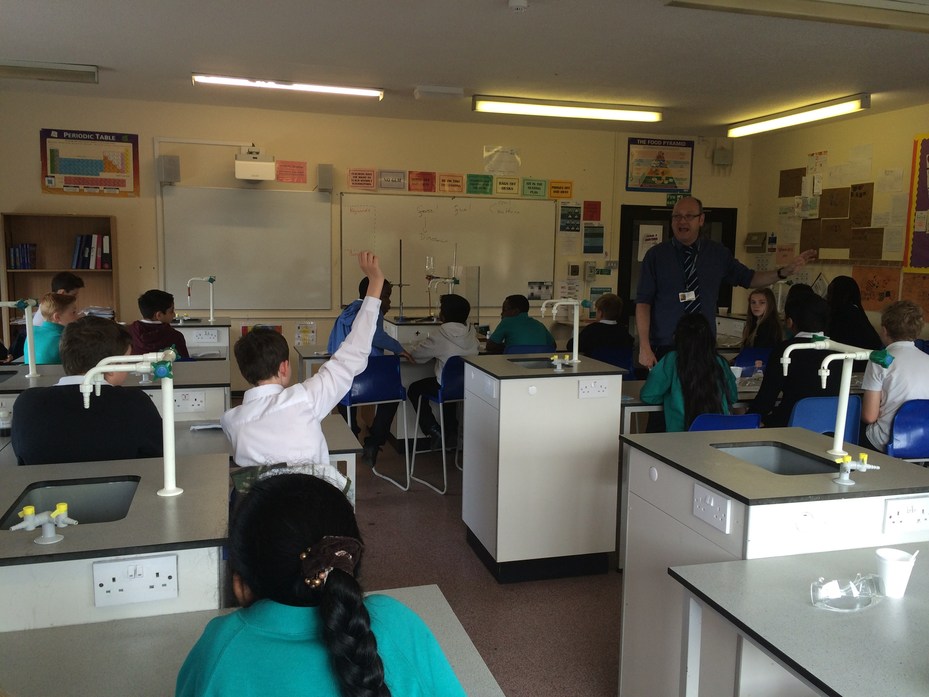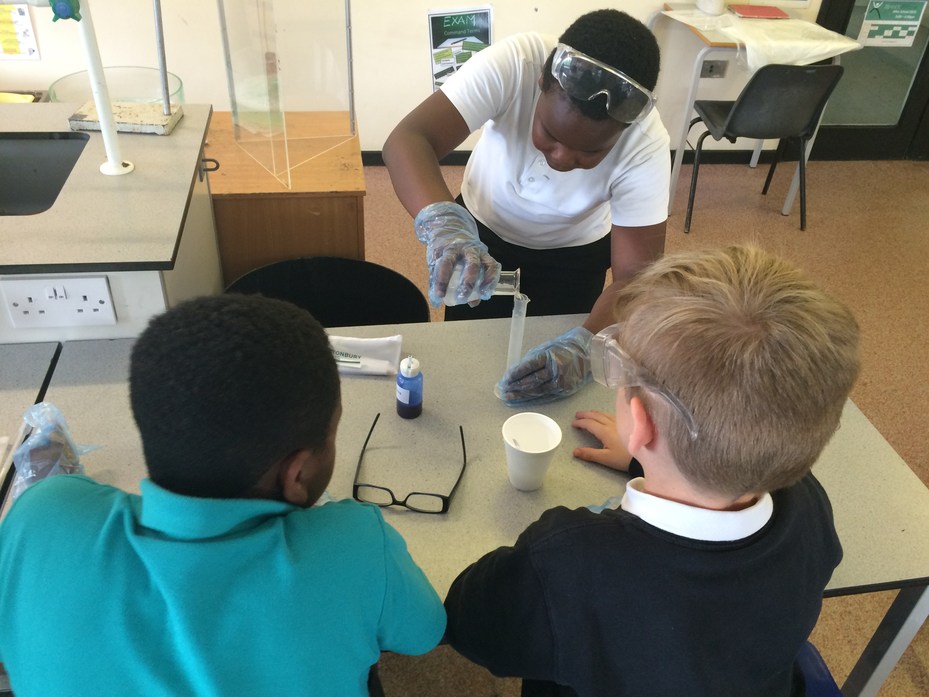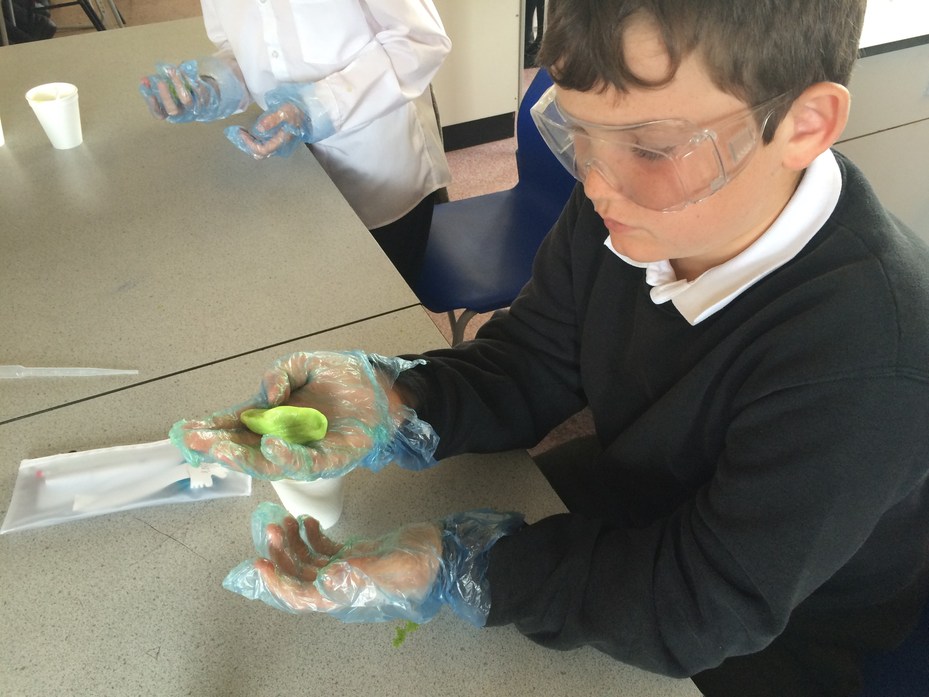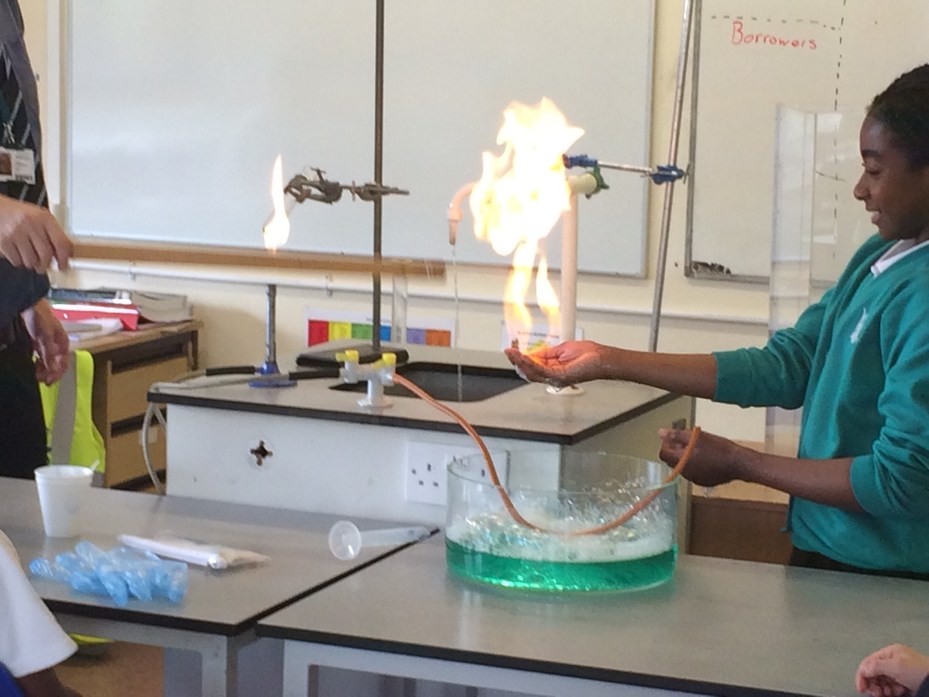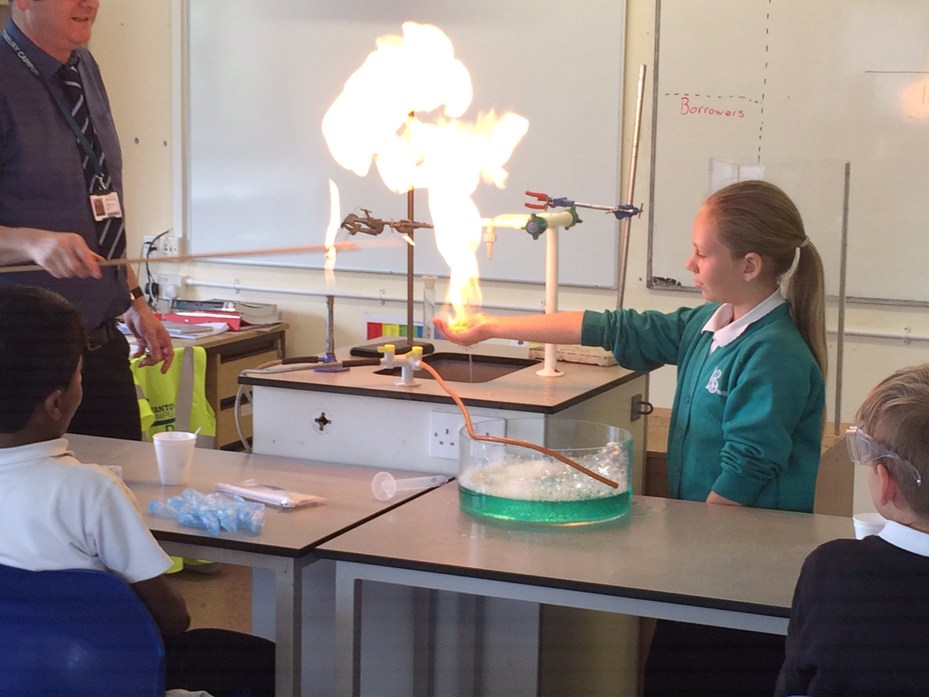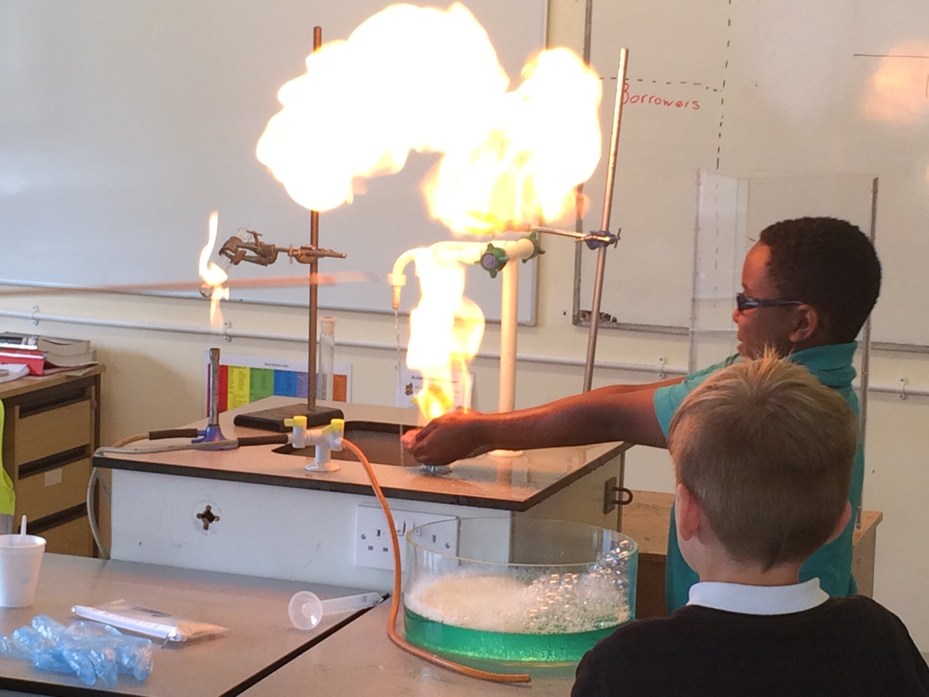 Football Festival
Our Year 2 Children recently took part in a Football Festival at Great Linford School. They children displayed great team work and had lots of fun!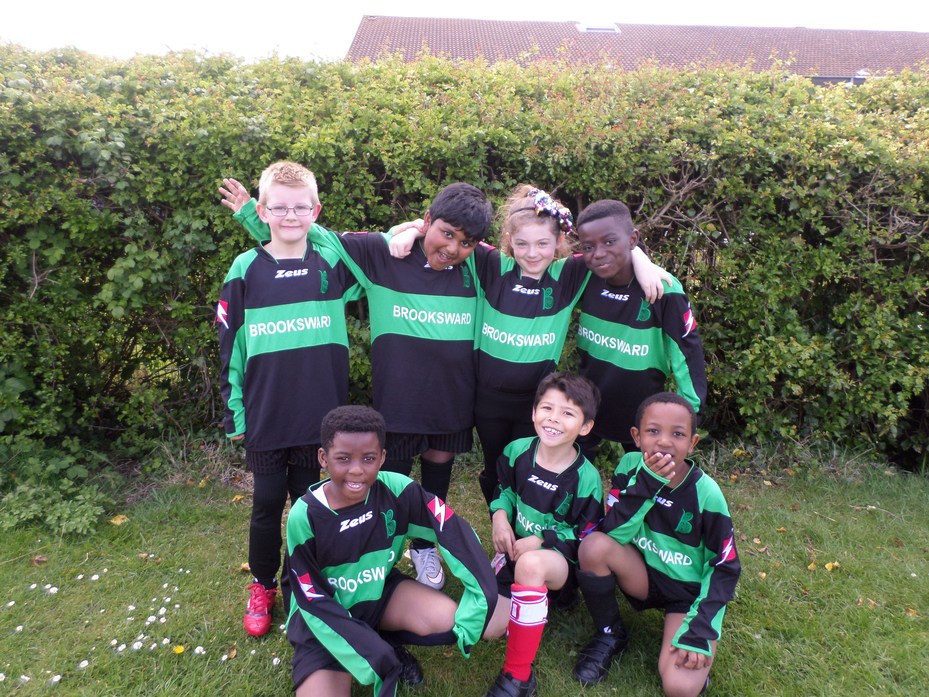 Arts News
A group of children in Year 5 and 6 were recently involved in an exciting arts project working with children from Stanton School. Firstly, they visited MK Gallery for some inspiration on 'How to build a Time Machine' and began to think about their designs. Next, we visited Stanton School to share our ideas and create our time machines! The children worked extremely hard and were able to exhibit their work to many parents, from many different schools, at a dedicated exhibition before Easter. Mrs Pallett and Miss Parris were very pleased to see how well the children worked with the younger children at Stanton and the commitment they showed to the project in after school sessions. Look out for the children's fabulous artwork coming soon to Brooksward School!
Longrigg
Our year 6 children just returned from a week at the Longrigg Centre in the Lake District. The children took part in a variety of outdoor and adventurous activities including a mountain walk, caving, gorge walking, and canoeing. Alongside all of these amazing activities, the children had to develop their sense of responsibility, by taking care of their belongings, cleaning and tidying the building and even cooking the dinner for the other children.
The comments below were emailed to us from Mr Hollingham, the head of the centre.
"The group had an excellent week enjoying some wonderful weather. Everyone climbed to the top of Winder during their week and faced the challenges of canoeing on Windermere, England's longest lake, caving and wet ghyll scrambling with the highlight of the Lunatic's Leap into the water.
The visiting staff and supporters did an excellent job to help the young people take responsibility for domestic tasks such as cooking, preparing packed lunches and tidying the centre. The room inspection scores were phenomenal – all rooms 10 out of 10 on first morning and one group full marks all week! Unheard of! Parents need to know what fantastic skills they have shown with vacuum cleaners, brushes and dishcloths.
This lively group of Yr6 students certainly benefited from having 4 adults to ensure things ran smoothly around the centre. Jonathon Curtis was a very calming influence with the students when they were around the centre. Andy Smith came for perhaps his 10th visit (or is it more?) and really helps on the activities. Lynda Graham overcame some personal hurdles and enjoyed the activities more than she initially thought and Francesca's hard work in preparing for the trip and at the centre paid off as you can tell from some of the comments from students:
' You have made me feel like this is my home! I loved it! After all this I'm very proud of myself, thank you! One day I'll come back to Longrigg and look at the challenges! I'm very proud and happy! Now I can not believe what I have done so far in life!'
'Longrigg was amazing. I wish I could come again. I suggest you come to Longrigg. It made me feel more adventures and more active.'
' The trip has put my mind into gear and showed me the path of adventure and trying new things like a guardian angel pointing to the correct path.'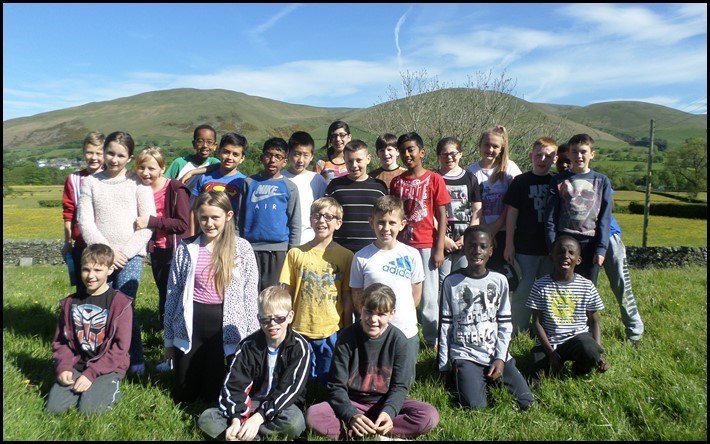 ICT News : Class experts to advise
Brooksward School has launched a group of Digital Leaders! A child from each class has been nominated by their teacher to be a part of this important initiative. The children will collaborate to investigate the many and varied computer programmes and Apps which are available to us for ICT and Computing. The group will meet each Friday lunchtime.
The aim is simple: the children will report back on what they do and don't like, stating how easy or difficult the programmes are and produce a summary card for each one.
They will become their class' ICT and computing experts, on hand to give help and advice to their peers and staff about the programmes and Apps which they will use and test each week.
Year 5 & 6 Internet Safety day with Hazard Alley
On Friday 17th April children in Y5 and Y6 attended an enjoyable presentation about internet safety, run by a team from Hazard Alley. This is an important part of the National Curriculum for ICT and Computing.
Through a series of PowerPoints, discussions, group exercises and videos the children were taught about the three key issues affecting them: how to keep safe online, being able to recognise a risky situation and how to find help and what to do if they need it.
The children were asked to think about issues arising from how they use the internet, where and when they are online and for how long. They were also asked to consider what an internet 'friend' is. This led to some lively debate about how they tend to treat strangers differently online compared to how they would treat a stranger in the park! They were quite shocked when they understood just how risky this is.
At the end of the session the children were asked to say which the two most important lessons they had learned were. Number one was that they should always set their privacy settings to 'friends only'. Secondly, children recognised that they must never give out any personal information to anyone they don't know personally. This includes the name of their school and any details about their activities, also that they should never send photos of themselves to anyone at all.
The CEOP site (Child Exploitation & Online Protection Agency) is the internet police site and can be recognised by their symbol.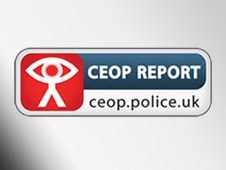 Children were shown how to use this site to report problems online. CLICK HERE to go directly to the site and see what your children were looking at and how useful this is.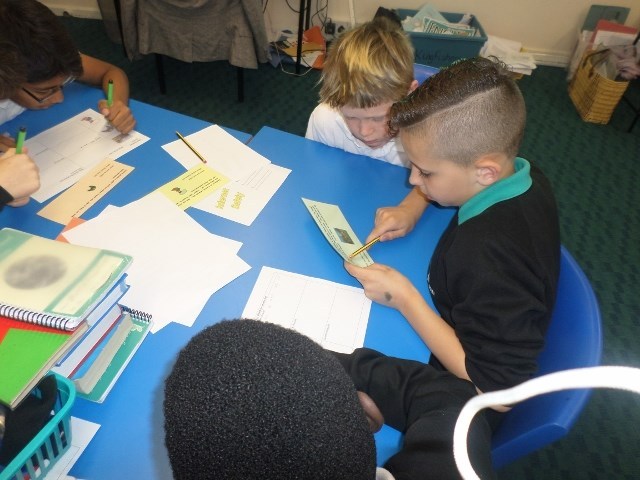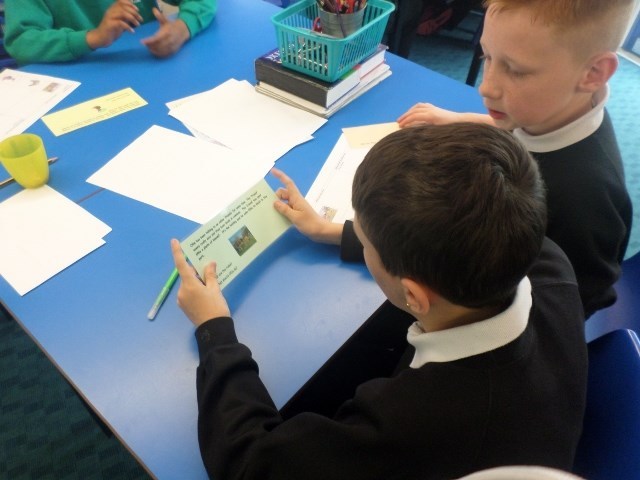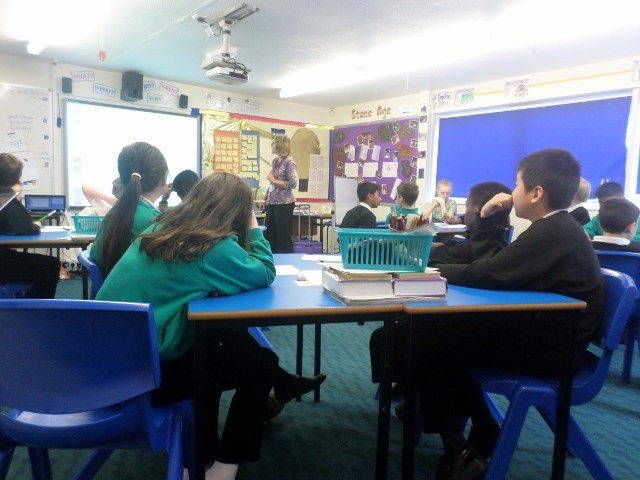 Brooksward Mini Marathon and Raffle
On Tuesday 24th March here at Brooksward School we held our own Mini Marathon & Raffle to raise funds for local charity VICTA. It was an absolute success and Mrs Pitt would like to say a HUGE thank you to all the children and parents for the fantastic effort and generous sponsorship that was made to help raise money for VICTA. The total raised was over £1000 which is a fabulous amount. Good luck to Mrs Pitt running the London marathon later this month and wouldn't it be fantastic to see some of our children running the marathon themselves in a few years time! . More information on where your money will be used can be found here.
Science Week March 16th - 20th
In March the children enjoyed a fun packed themed science week all about animals. We were lucky to have two visitors into school this week 'zoo lab' and 'feathers fur and falconry centre'. The children came up and close with various creatures such as a snake, tarantula, a giant African snail, cockroach, a barn owl and a hawk. The children learned some interesting facts and they produced some super work about the topic. Science week was a fun, and informative learning experience for all of the children!
City Discovery Centre - Roman Day
Thank you to all the Year 3/4 parents for your continued support. The children had a fantastic day out at the City Discovery Centre last week and were able to see how Roman People lived. Photographs to follow.....
Years 3 & 4 Basket ball Festival at Stantonbury Campus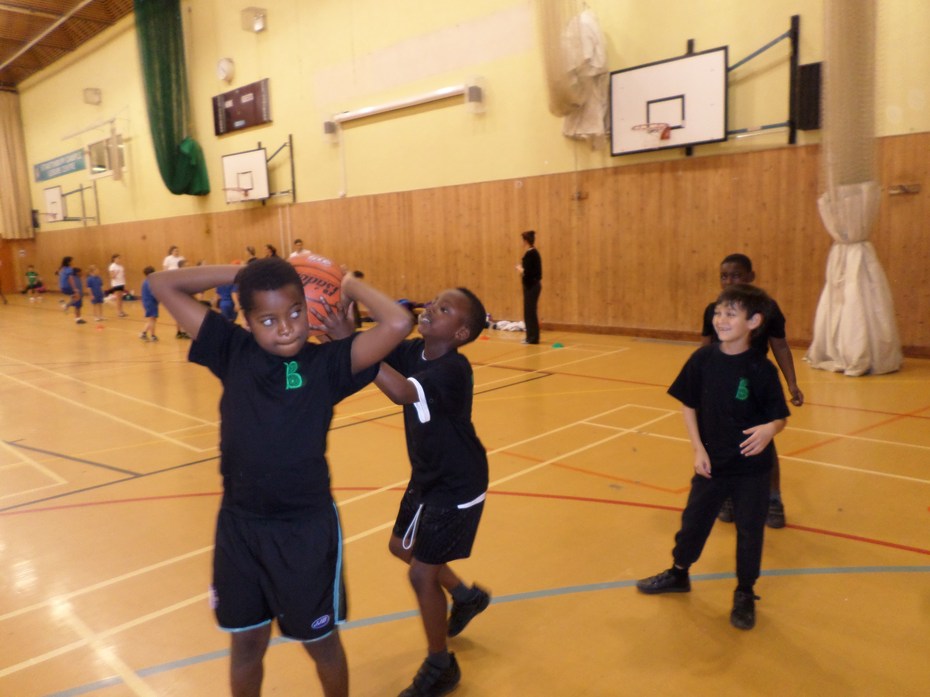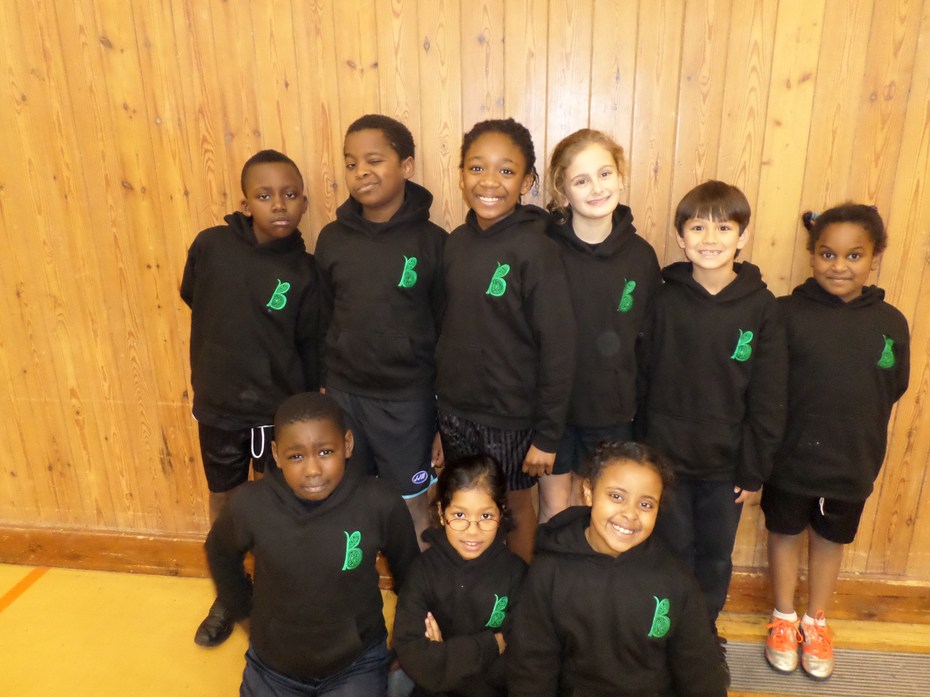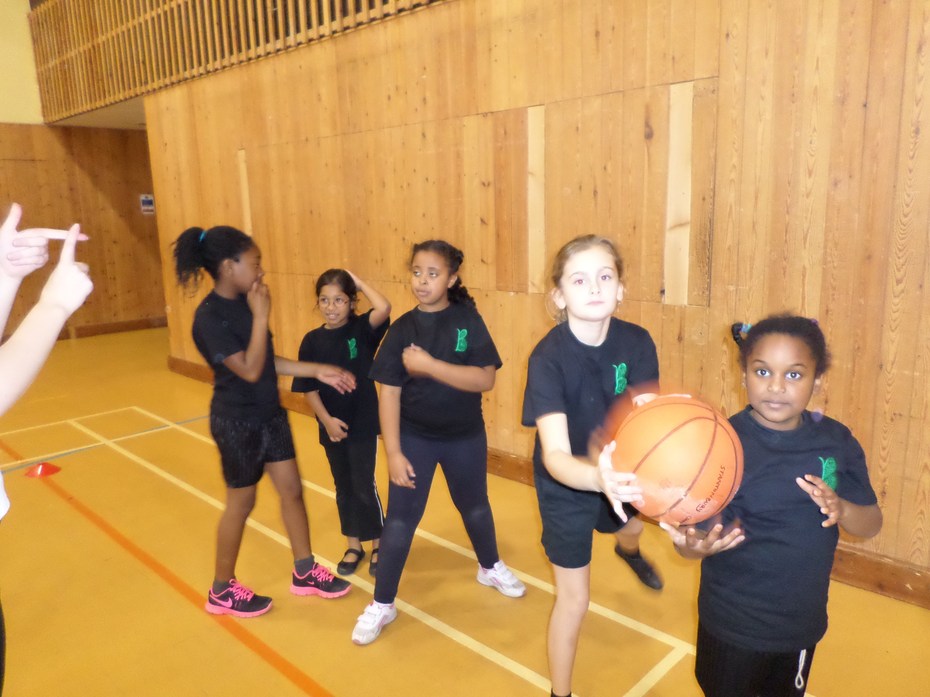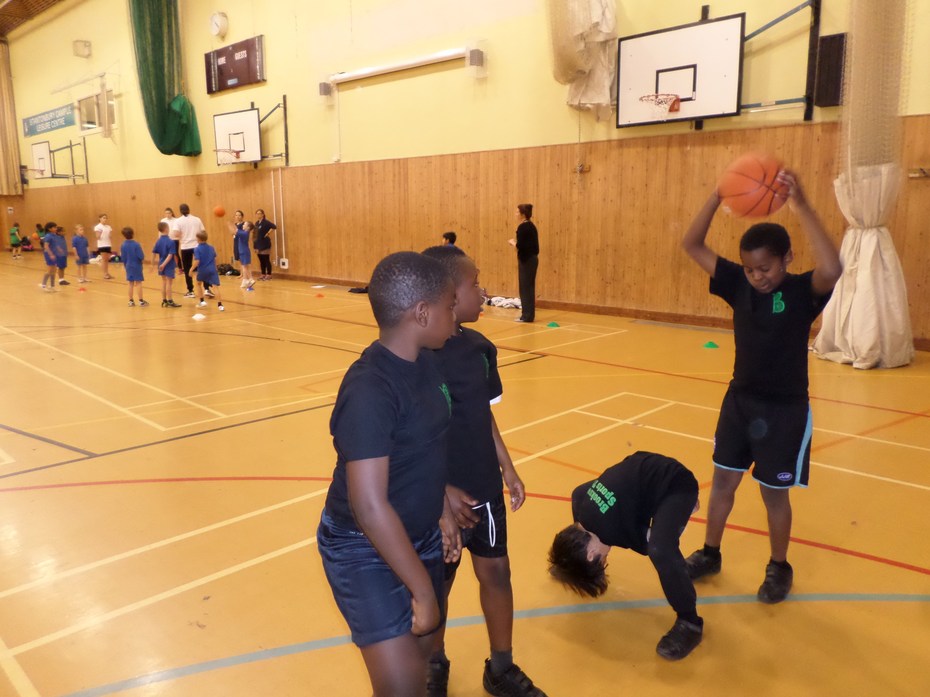 Our super sports teams have been in action lately. The boys football team showed fantastic team spirit in their match last week. Well done boys!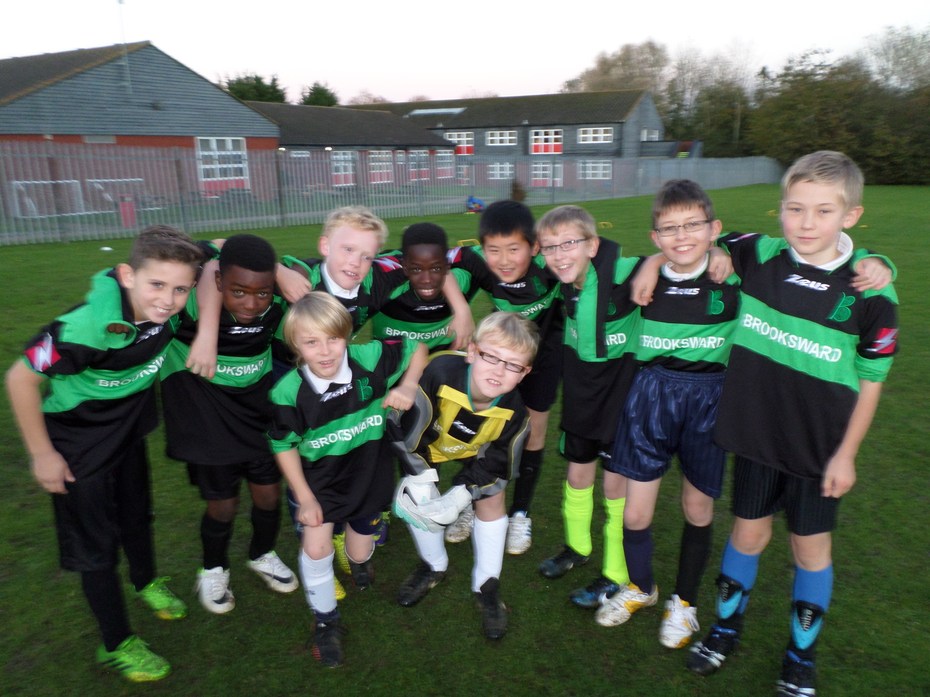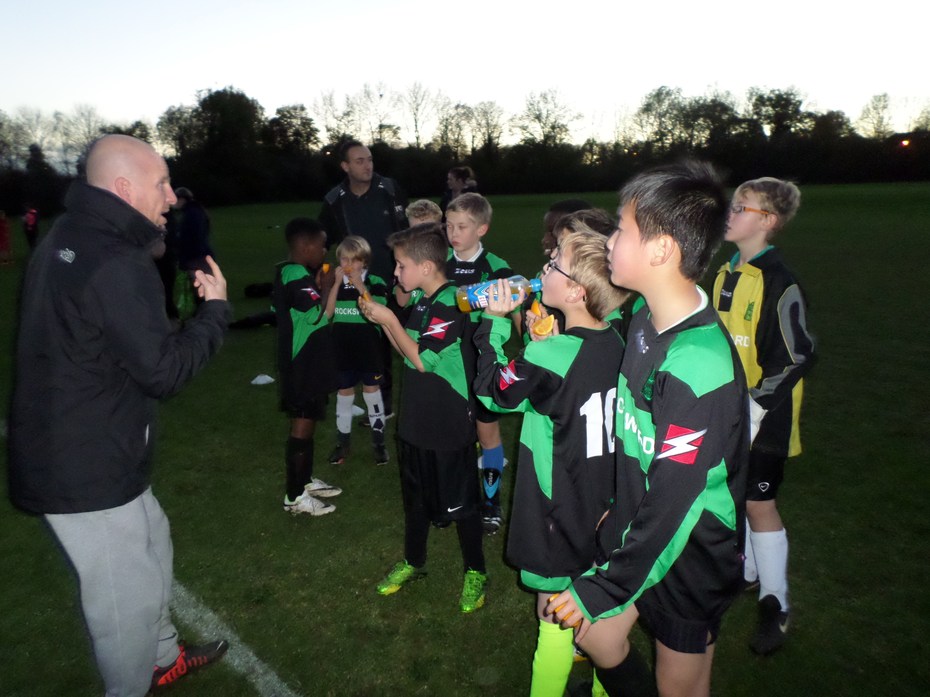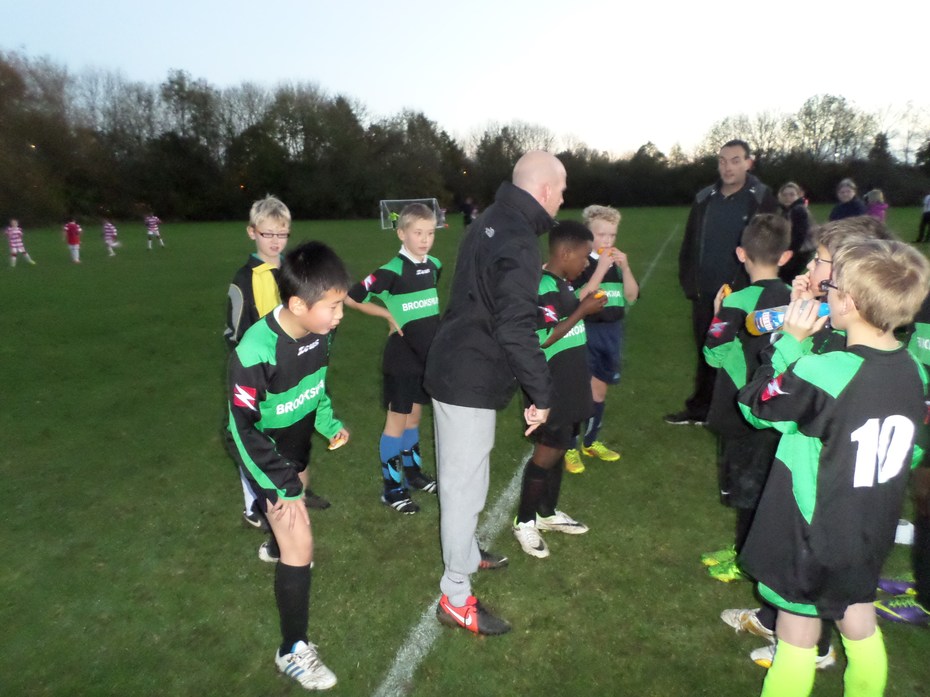 Our budding basketball stars performed well in their recent tournament. Great team spirit was shown. Well done to all!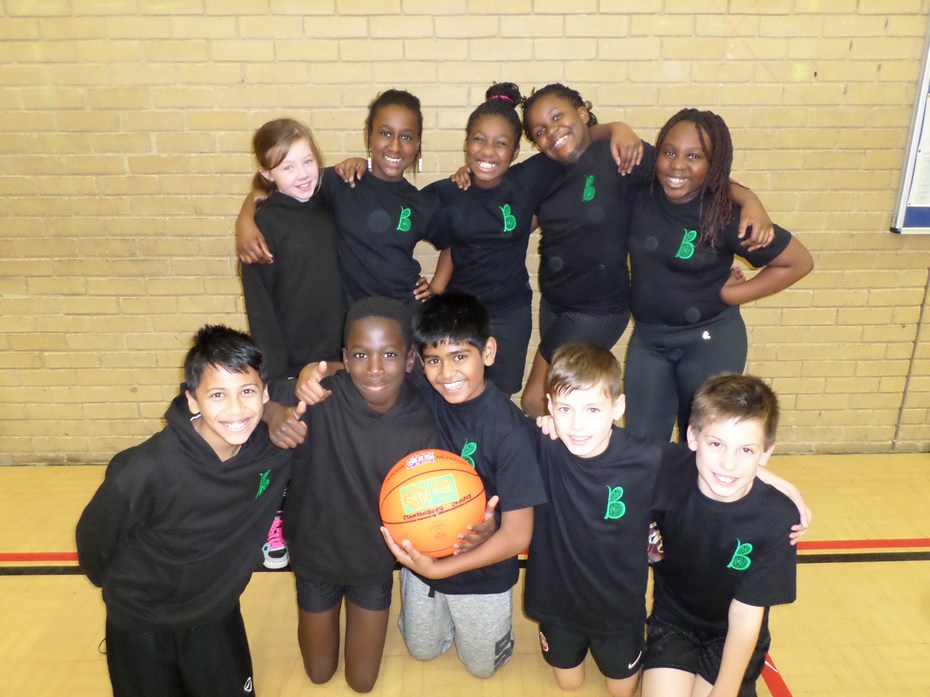 Harvest Festival - Thank you for your generous donations to the Milton Keynes Food Bank. Your continued support is much appreciated.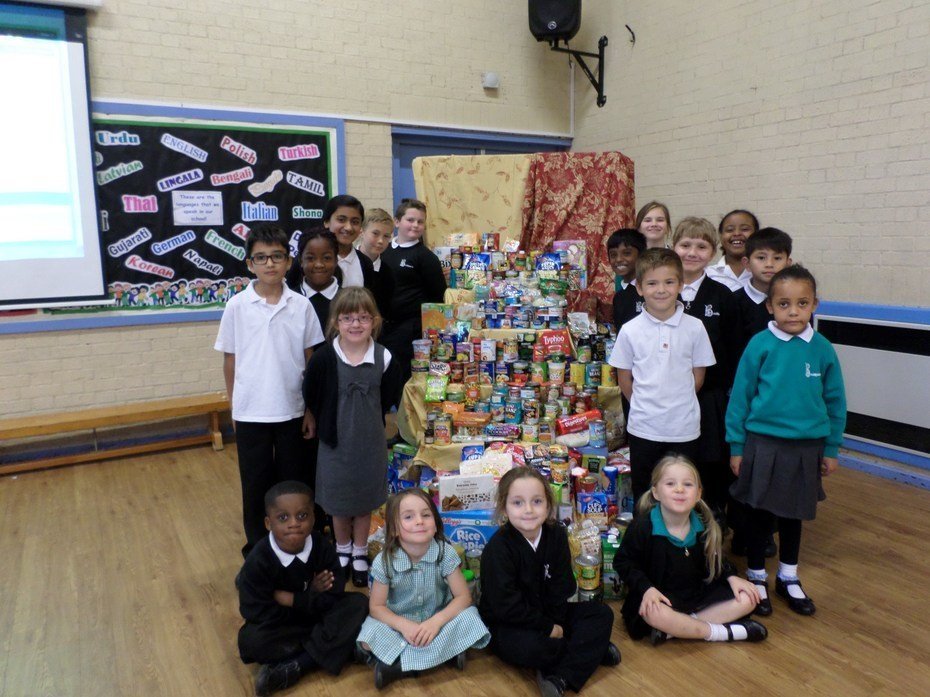 Young Voices
Forty two children from Key Stage 2 travelled to Birmingham to attend the Young Voices Concert in the LG Arena. Miss Mungham and Mrs Pallett worked extremely hard with the children for a number of weeks after school to help prepare them for the event and to learn the large number of songs.
The children became part of 6000 strong children's choir and sang the songs incredibly well. The noise generated in the Arena sounded like we were at a One Direction concert! The children can now all say that they have performed to a crowd of 20,000 people at one of Britain's best concert arenas!
Young Voices is a great organisation, and if you want to find out more about the event or see some of the amazing work they do please visit their website at http://www.youngvoices.co.uk/
What the Children Say
"It was brilliant, fantastic and absolutely awesome!" Owen (Year 5)
"It was excellent because all of the songs were really good!" Harleigh (Year 3)
"I have done Young Voices three times now and I love seeing all of the children's happy faces. I really enjoy singing and the songs are brilliant!" Rene (Year 6)
"I have done Young Voices because I have heard that it was really enjoyable. I enjoyed so much - on a scale of 100 it was 100!" Casey (Year 6)
The Magic Wild Garden
Children from reception, years 1 and 2 created designs for a gateway to the entrance into our Magic Wild Garden area situated at the top end of the playground. It can be seen by all the children in our KS1 building and the Brooksward Day Nursery. It was made as part of the Stantonbury Campus Arts College Initiative, Artist in Residence Programme. The Gateway was built and erected by artist Jeremy Turner in time for the grand opening of the garden which was refurbished by Grant Thornton and several dedicated parents, governors and staff. The garden was officially opened by the artist himself.
The Gateway to OUR MAGIC GARDEN designed by Children in EYFS and KS1