School Meals
There is a daily choice of either a main meal, vegetarian or packed lunch options which are all provided by Tiny Tots Cuisine.
School meals are provided universally free of charge for all children in Key Stage One - Reception, Year 1 and Year 2.
The cost of a meal is £2.20 per day for all children in Key Stage 2, the remaining year groups.
If you wish for your child to have a school lunch please send the money in an envelope, together with the menu form, clearly marked with your childs name, to the school office.
The exact payment and order for the weeks meals has to be in the school office by MONDAY morning please.

The new menu and order form for September 2017 are below.
Brooksward Menu Autumn Term 2017
Tiny Tots can,and do cater for special dietary requirements within our school, so please contact the school office directly to discuss this if you think your child needs something specific.


The following sheets contain allergen information for our current menu
Allergens - Menu Week 1 Allergens - Menu Week 2
Allergens - Menu Week 3 Allergens - Menu Week 4
FREE SCHOOL MEALS - Do you think you are eligible?

A new online portal has been launched for parents to find out if they qualify for Free School Meals and Pupil Premium. Please note this is now the ONLY way that applications can be received.
Please CLICK HERE to go directly to the new portal. It doesn't take long and you will receive an immediate decision. If you have qualified you will be given a reference number. Please pass this number on to the school office. If you need any help with applying please contact the school office or one of our learning mentors who will be happy to help.
Packed lunches
If you prefer, your child can bring in their own packed lunch with a drink. Please ensure this is in a suitable container clearly marked with your child's name.
Please note that we do not allow nuts of any kind into school due to children with severe allergies. Please ensure that there are no products containing nuts in your child's packed lunch. Thank you for your cooperation with this matter.
We encourage all children to have a healthy and varied pack lunch. Here are some useful website to give you lots of healthy eating ideas.
http://www.childrensfoodtrust.org.uk/ https://www.littlesteps.eu/healthy-eating/importance/

http://www.nhs.uk/Livewell/childhealth6-15/Pages/Lighterlunchboxes.aspx http://www.nhs.uk/change4life/Pages/healthy-lunchbox-picnic.aspx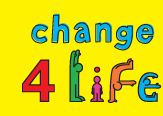 If you need any further information regarding Hot School Meals please contact the school office on 01908 605605.